Enduro Wide vs Trail Wide Weigh in
MTB is such a varied discipline. From fast flowy singletrack linked together by fire roads/bridlepaths to all-out-all-in steep descents filled with rocks, jumps and bumps - you need the right tool for the job. This is what inspired us to create the XC Wide, Trail Wide and Enduro Wide. Each of these is specifically designed for a certain type of riding. But which one is for you?
We have been receiving a few messages lately from the Hunt Journal recently asking if the heavier but more aggressive Enduro Wide or if the versatile Trail Wide is the ticket. So here we go...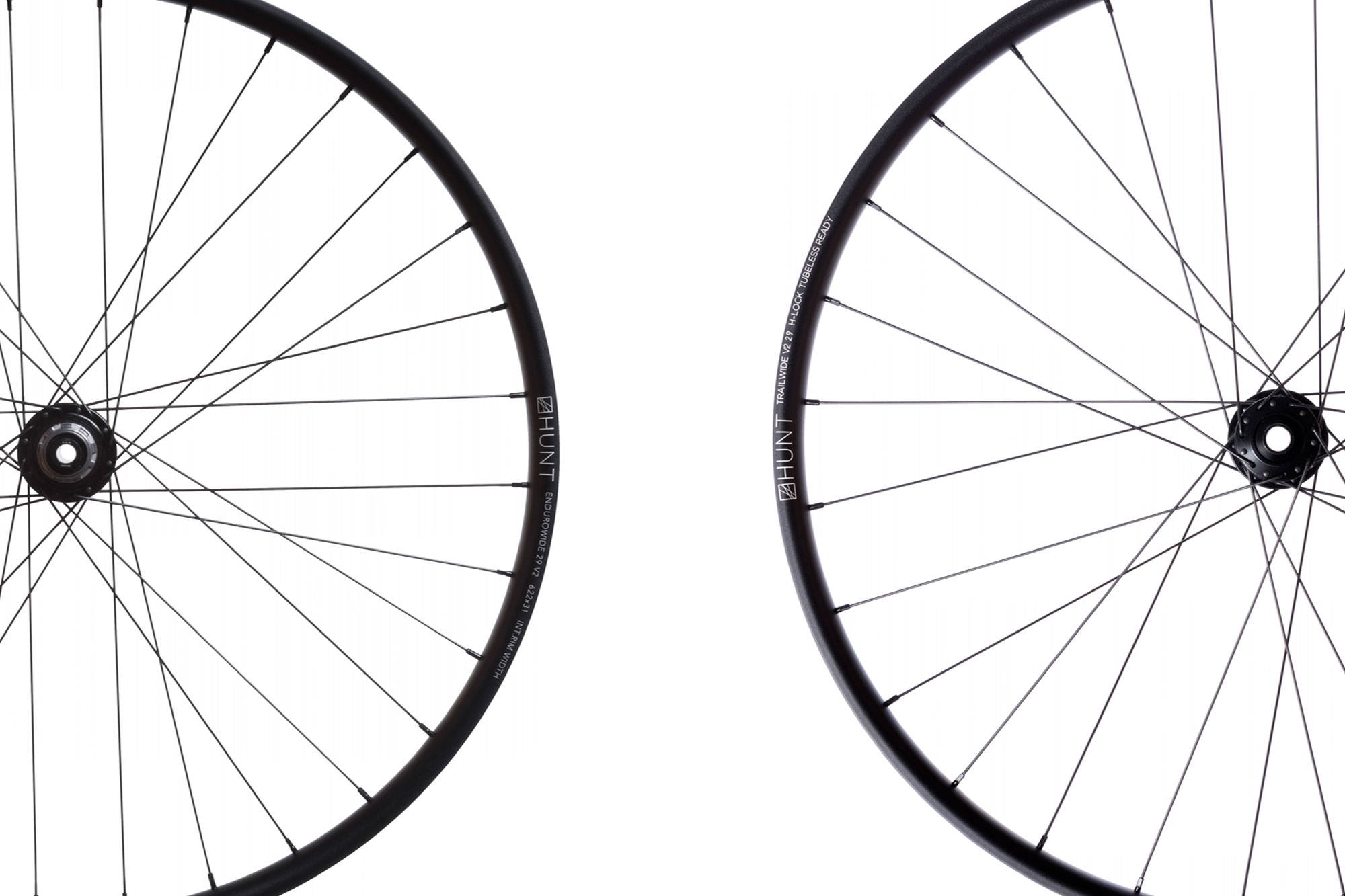 Let's start out with compatibility shared between the Enduro and Trail Wide. Both of these wheels are offered in 27.5" and 29" wheel sizes. For axle width, there are boost (110F/148R) and non-boost (100F/142R - Trail Wide only) options available. These vary between wheel sizes see below:
Enduro Wide
29 Boost (Rear: 148x12mm Front: 110x15mm)
27.5 Boost (Rear: 148x12mm Front: 110x15mm)
Trail Wide
29 Boost (Rear: 148x12mm Front: 110x15mm)
27.5 Boost (Rear: 148x12mm Front: 110x15mm)
27.5 Non-Boost (Rear: 142x12mm Front: 100x15mm)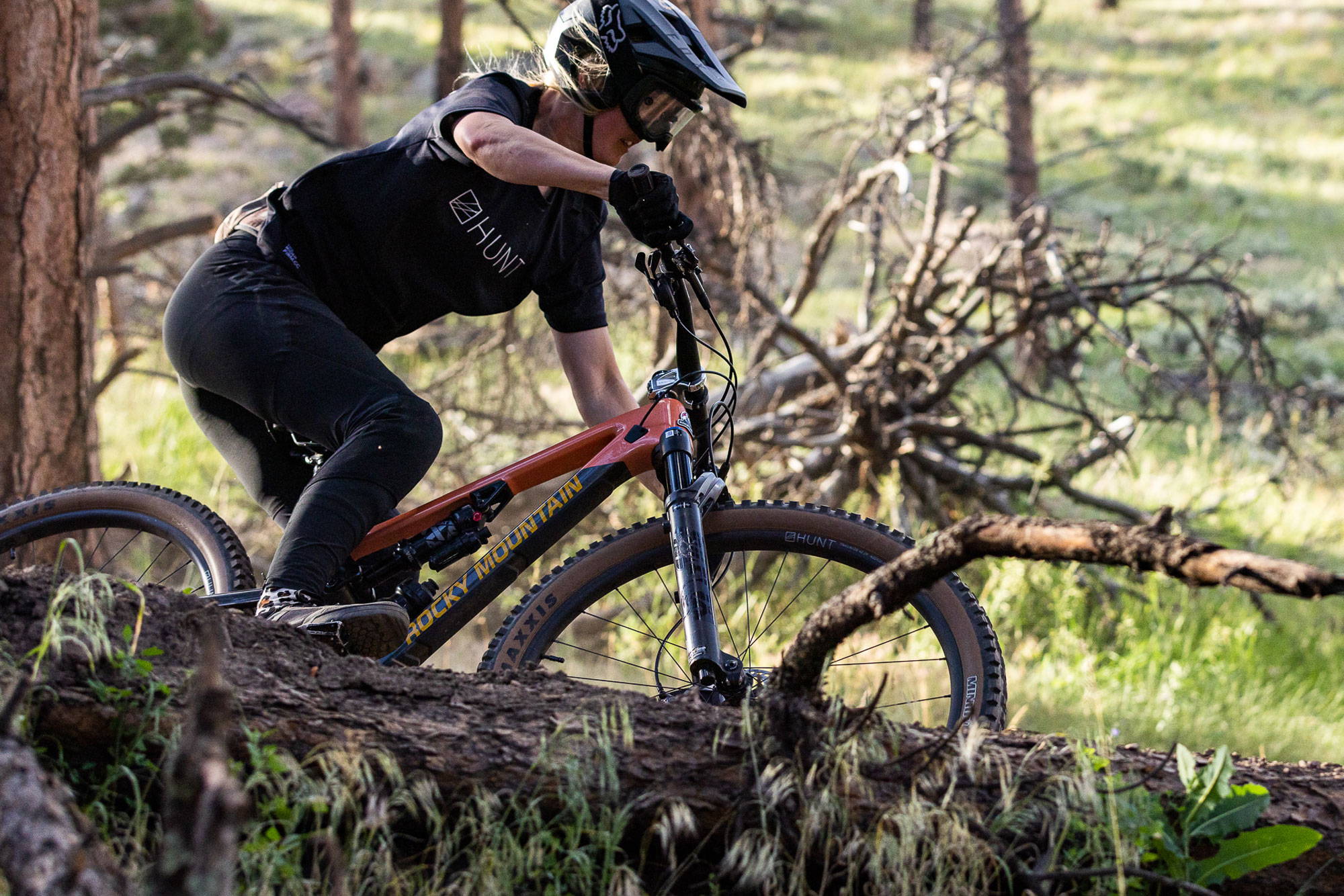 So where will you use either of these wheels?
Let's start out with the no-nonsense Trail Wide. This wheelset is made for every single MTBer out there for their pedal friendly but capable machine. We love to go downhill but often need to pedal to the top as well as link sections together. With a high 28F/28R spoke count and 30mm internal width it is not an XC race weapon, but it is made for... mountain biking. That means going up, down, across and all having fun at the same time.
Now enter the Enduro Wide. This is for those who aim to progress their riding every time they drop in. This means rock gardens, jumps and technical sections. To match this, a wider 33mm Front / 31mm Rear internal wide rim is there to give wide tyres bucket loads of support. The spoke count compliments this with a 28F/32R to ensure it will run straight even when those whips which aren't brought back in.
Another common question asked is what bikes we recommend these wheels being fitted to. This is particularly hard to answer as there are so many variabilities in how we ride and where we ride. For instance, a short travel whippet can be as capable on the right trail under a competent rider. By no means do we think the below is a definitive guide, it is just to help you select based on the riding you do.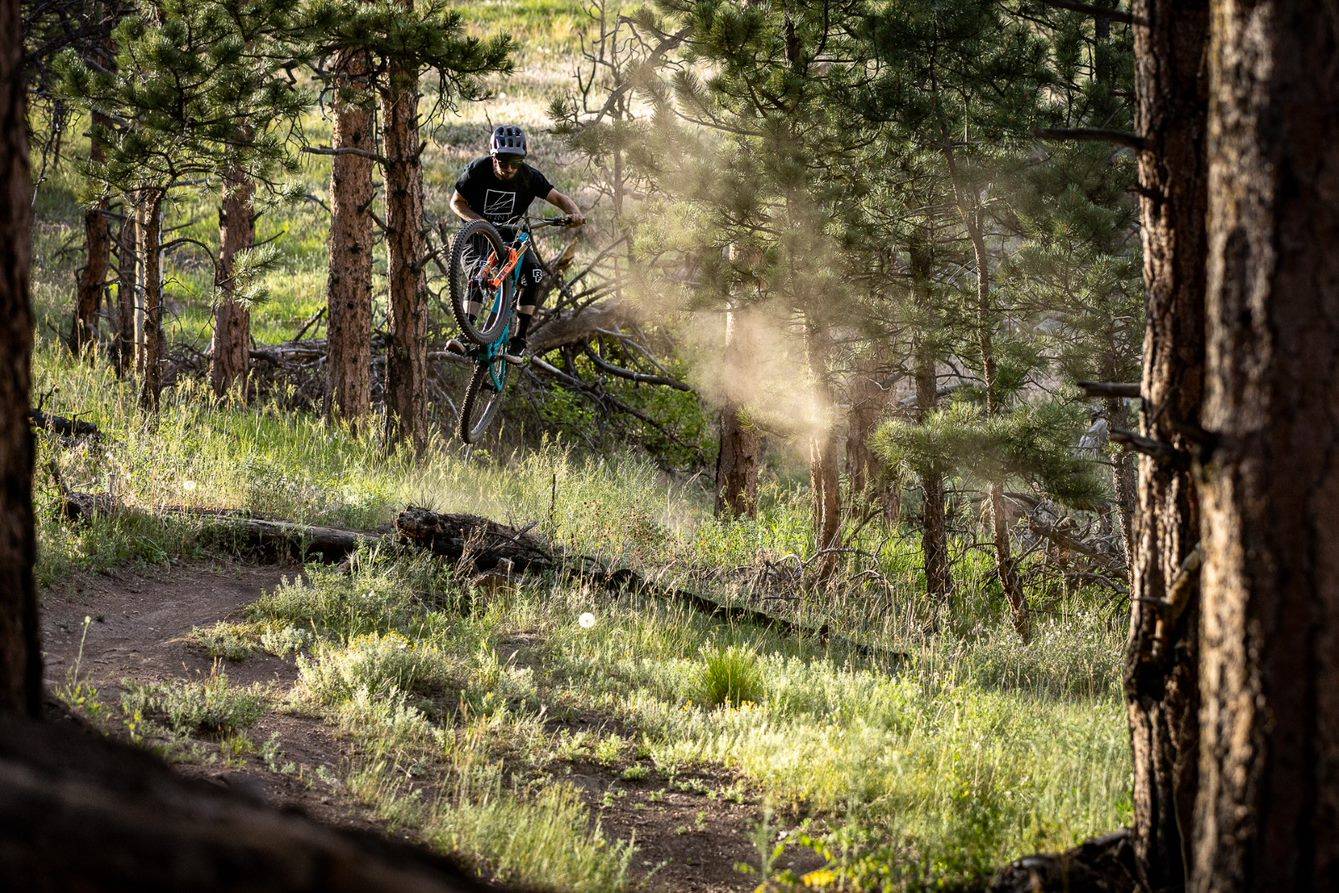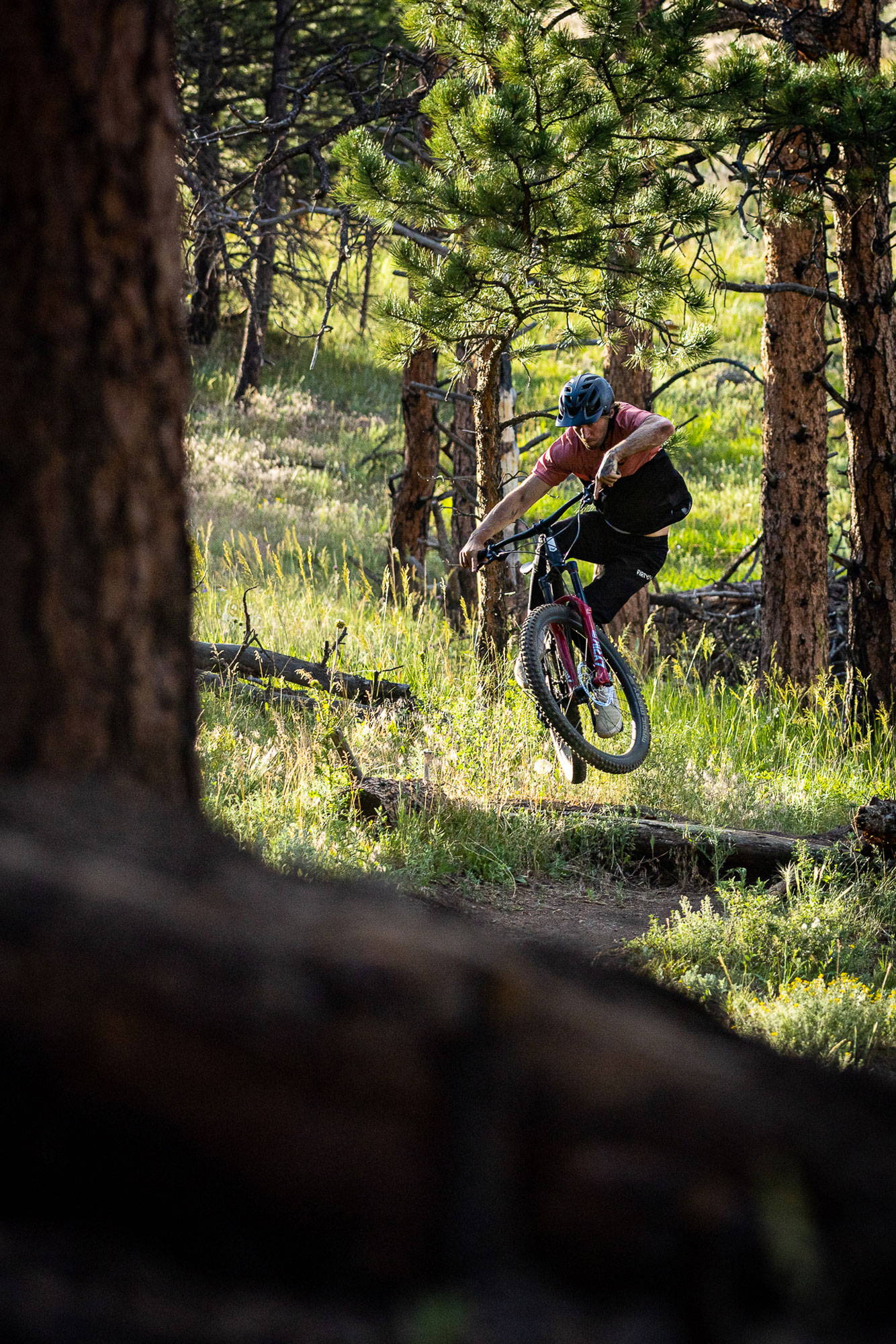 Trail Wide OR Enduro Wide
When you ride do you predominantly focus on the downhill sections?
I only ride up to go down
I don't mind climbing if it is interesting/technical
Climbing is nearly as fun as the downhill...but not quite
Do you pop off every single root and bump in sight, frequently getting airborne?
I look to get the most out of any trail and I am frequently hitting drops and jump lines
I will hit a jump or drop if it's on the trail, but always like to check out doubles or larger features before I leap
My wheels leave the ground occasionally
I race Enduro, going from race to race
I race the occasional Enduro, but it's more about the fun of it and the personal challenge
I do the occasional race but it's nothing serious OR I don't race
Do you frequently ride Bikeparks/Lift Accessed Riding/Shuttles?
I frequently do this type of riding
Hardly ever OR I can count on one hand how many times I do this. I prefer to ride to the top and earn my turns
All of these questions might not be applicable to you. But if you spend most of the time in the left-hand column, then the Enduro Wides are for you. If you were firmly in the right-hand column then the Trail Wides might be the best option. If you were a mix, we recommend thinking about where you will be riding and if the terrain you ride frequently is fast, rocky or technical it might be best to stick with the Enduro Wides. If the trails are a little more mellow than other places you have ridden, or you can't see yourself using this bike on features which make you think twice before dropping in then the Trail Wides sound like a good fit.
It goes without saying, this is all relative and is purely a guide. If you have any doubts, feel free to get in contact with us on social media or drop us an email: support@huntbikewheels.com