Gosse Van Der Meer:
Cape Epic
Back when Niki Terpstra was road racing for Total Direct Energy he found himself with an empty racing calendar for a few weeks. This was the perfect time to for him to try something else, so he got on the phone and invited me to compete as a duo in the Transalp. The 7-day stage race across the Alps sparked his interest in off-road racing, and after official retiring at the of the 2022 season it was time for more adventure! Again I got a call, and even before Niki raced his last office race as a professional road cyclist, plans where made. We'd be going to South Africa to compete in the famous Cape Epic mountain bike race!
For Niki this was his first big adventure coming up after ''retirement'' and for me this was a dream coming true, the cyclocross season was shortened so I could prepare, and I escaped the cold and wet Dutch weather. Preparing in Arizona for two months was the way to go, winning two races in the US showed I was on the good way towards the Cape Epic.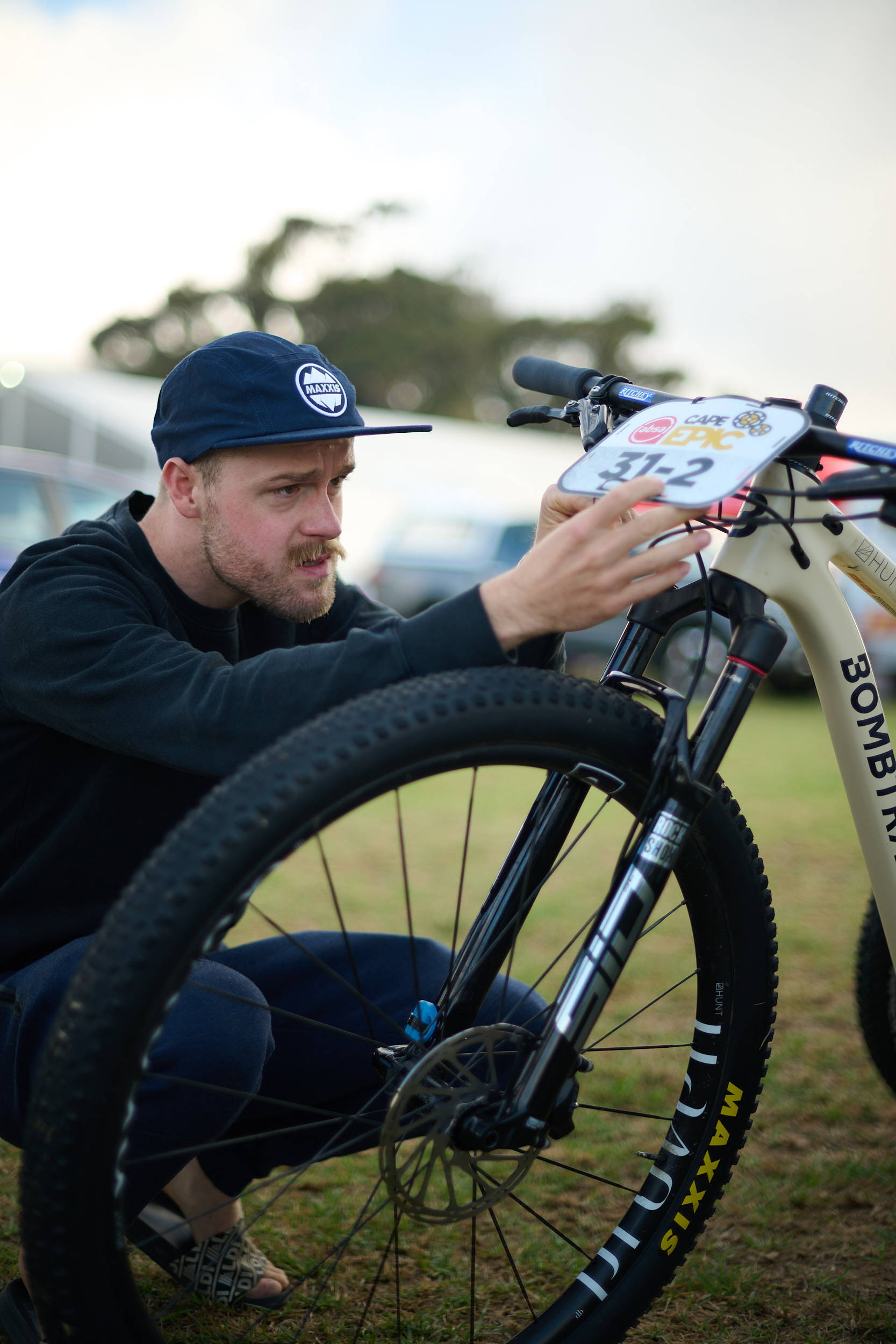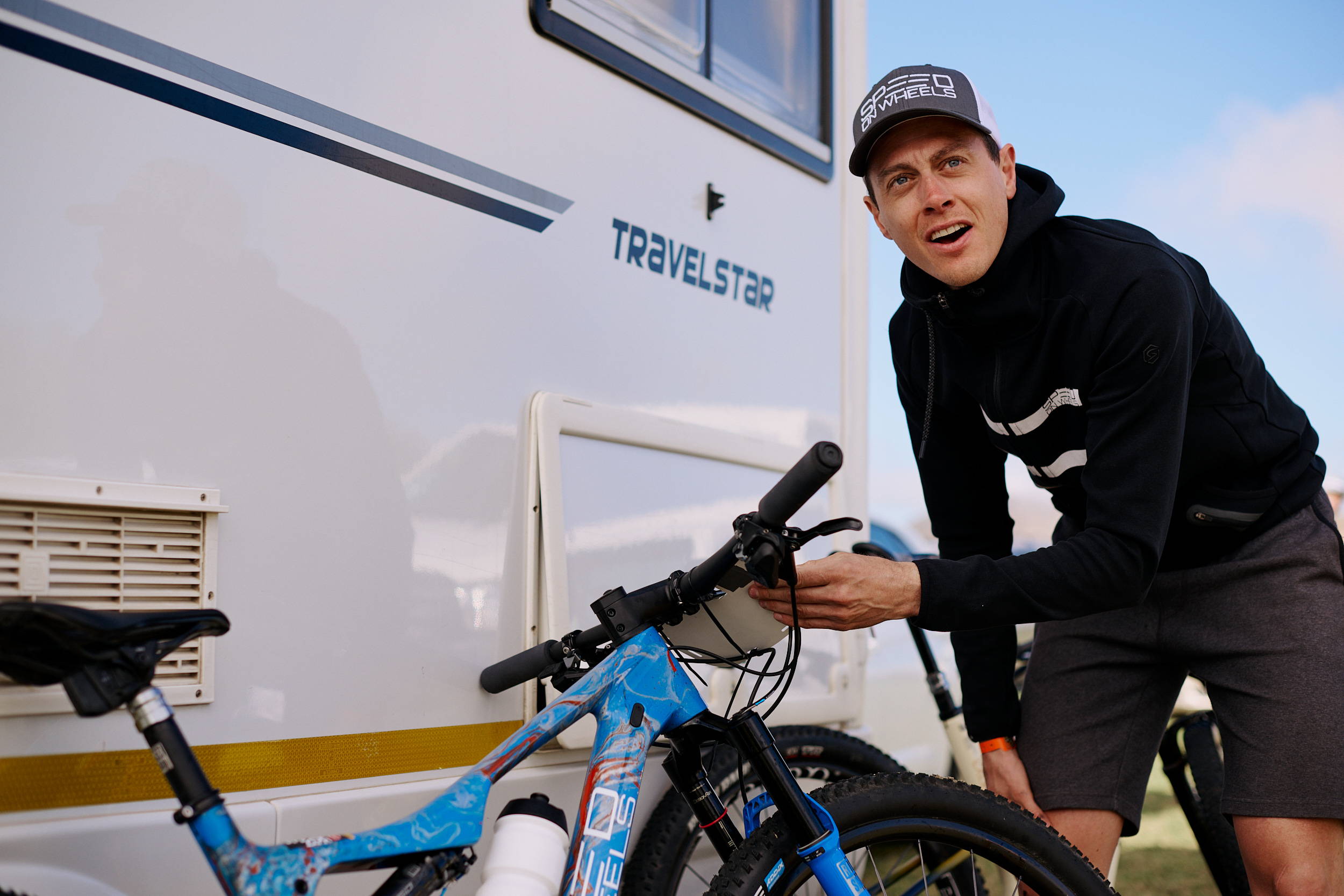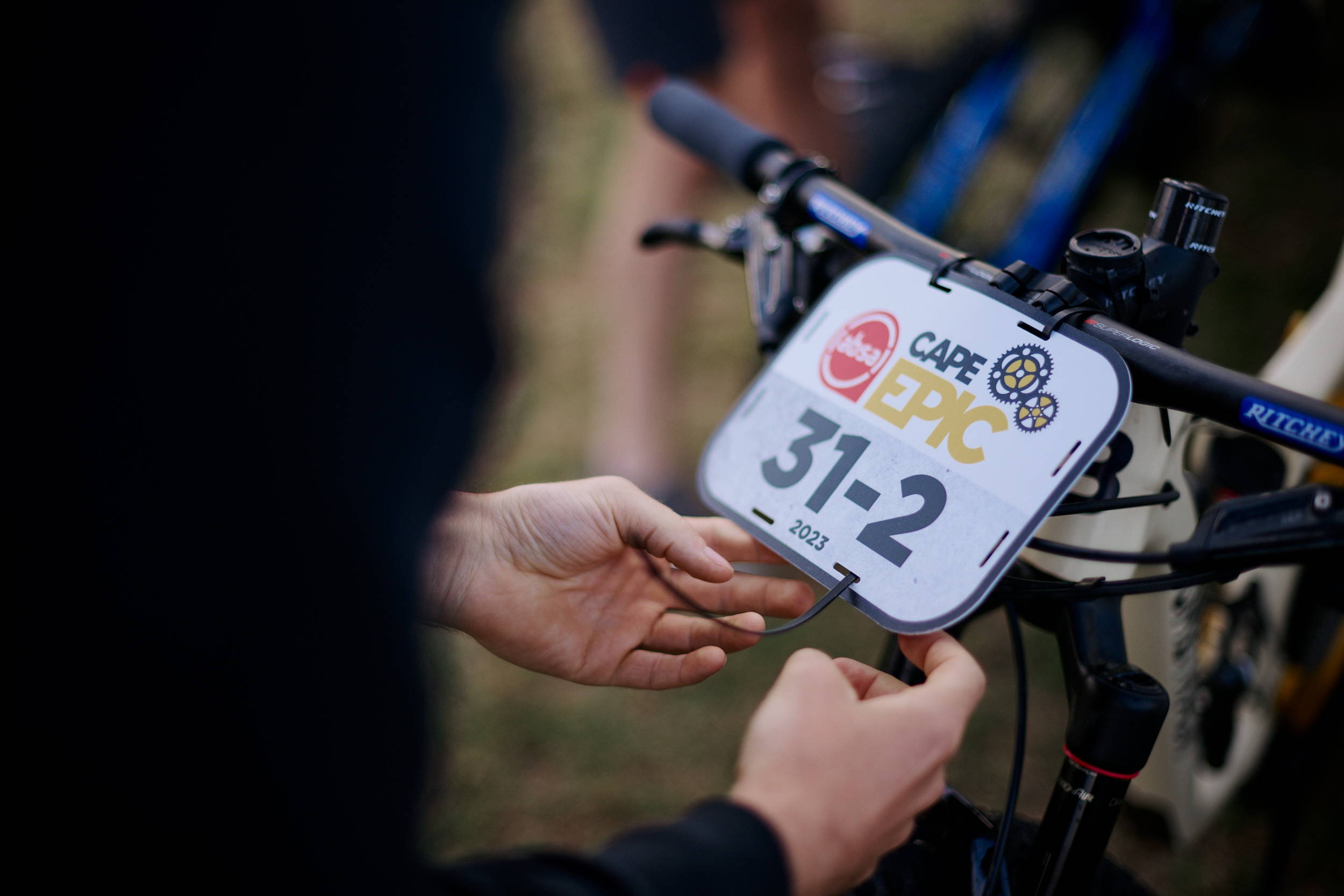 We arrived a week prior to the start of the race in Cape Town to get used to the climate and trail conditions. Everything went smooth and well, the legs, the kit was still perfect white, and we got our own camper for the week. Sram hooked us up with full new setups as well as full factory support during the race whenever we'd be in the need of something over there.
The first stages of the race went really well and despite the big differences in riding style and power outputs Niki and I where a very well-balanced team. The plan was to ride with enough reserves the first few days as 8-days for mountain biking in a very hot climate is a big hit on the body. Unfortunately after all the preparations, sacrifices and caution taken I started to not feel well after 3 days of racing. The African stomach, bug which was flying through the event, had caught me as well.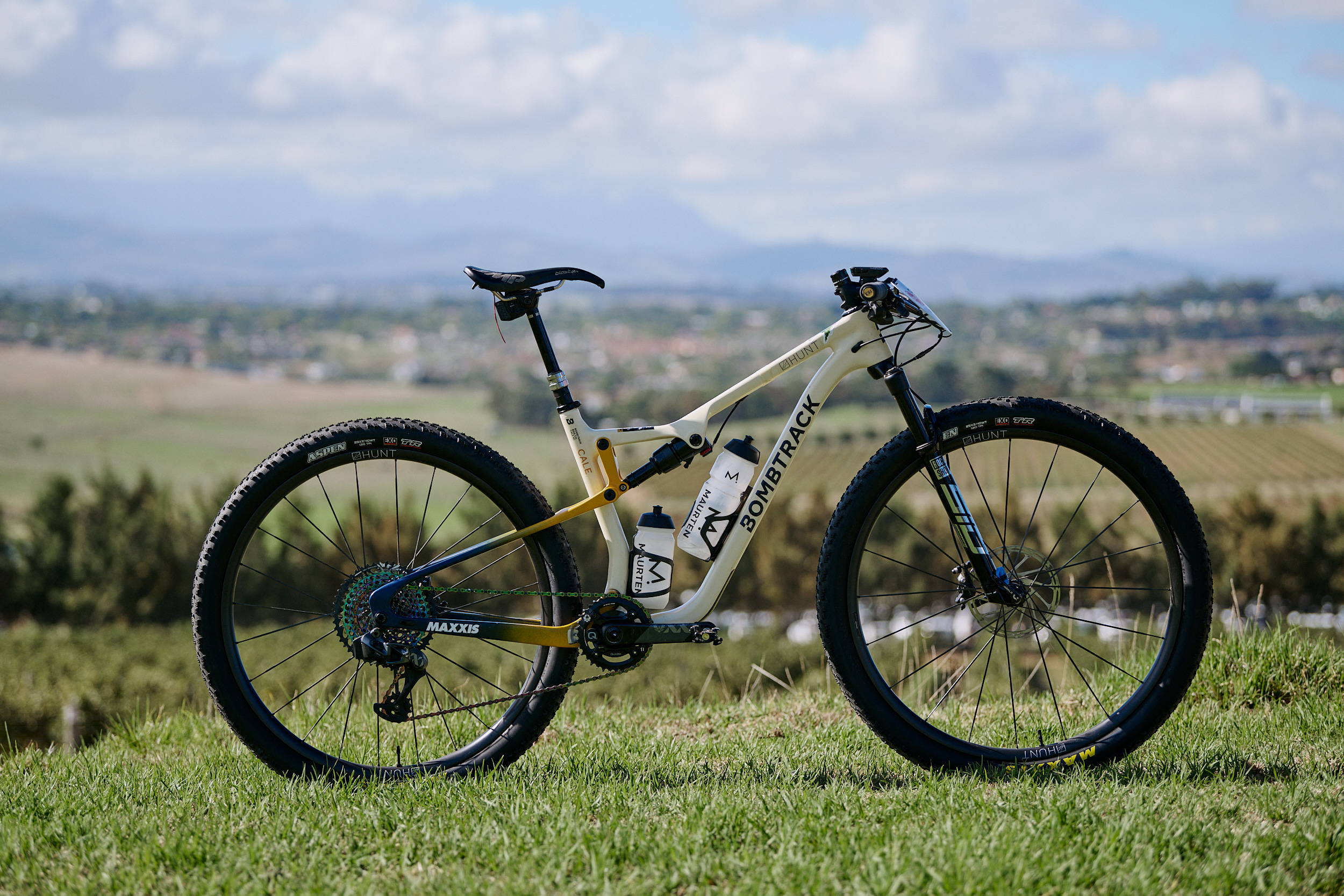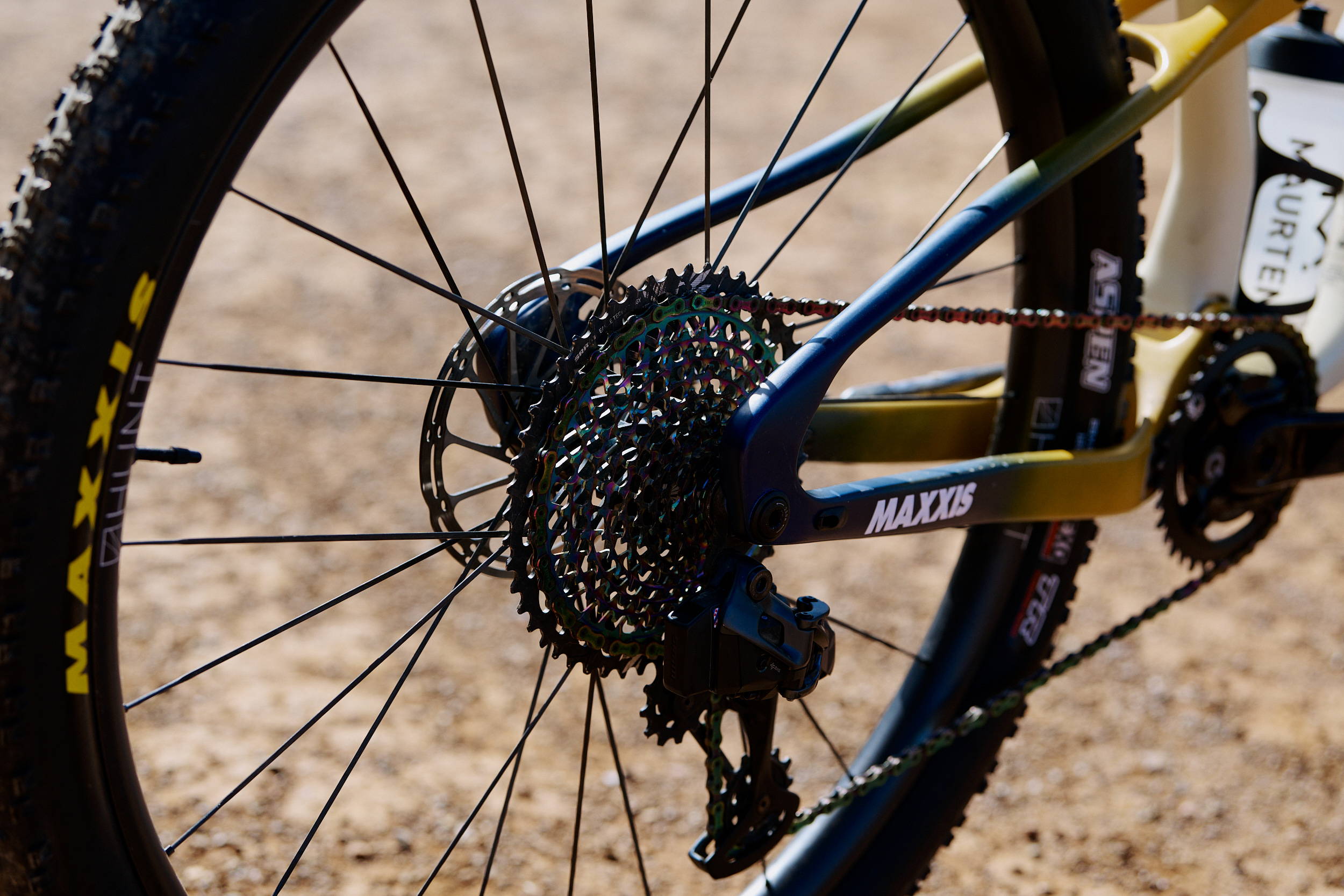 Niki also had his fair share of bad luck and visits to the medical tent, to the extent that one of the nurses gave him some advice, after visiting for the third day in a row for band aids and getting wounds cleaned, she advised Niki to ''not quit his day job for this''. I couldn't keep my laughing inside and he calmly replied that he wouldn't quit.
In the meantime, I was struggling to keep up and make it to the finish every day, instead of racing for a result I was fighting to make it to the finish each and every stage. With my body being completely empty and legs without power the main thing that kept me going was my mind. During the 5th stage we had to stop twice at the medical stations during the stage and at the second stations the doctors where already awaiting me. After some rest, some more diarrhoea tablets and a doctor telling me he didn't think I would make it to the end of the stage I knew I had to get out of there again.
I told him it was only 35km left and I had to go to the finish line anyway....giving up has never even crossed my mind upon this time and for sure it wasn't on the agenda.
 With three stages to go I had to charge myself up again and again, counting down the stages, falling asleep straight after the stages again, doing minimum bike maintenance and just and doing my normal race preparations on the autopilot. Down to 10km to go in the last stage and Niki came riding next to me and just told me to keep calm and relaxed ''Hey man, don't forget to enjoy hey? we're here now anyway'', I looked up, smiled and absorbed as much as I could in those last kilometres.
Crossing that finish line on the last stage felt like a big achievement and a big relief! The struggle was done, the suffering over, and I made it! Right at that moment I realised how of a factor your mind plays in your performance. I knew I made it, my body could surrender itself from this battle. The camper was parked roughly 1km away and I could hardly even reach it, it took me hours to just throw all my stuff in a bag and worry about it when I came back home. I might have lost 3.5kg during the race but gained a lot of character.
On to the next ones!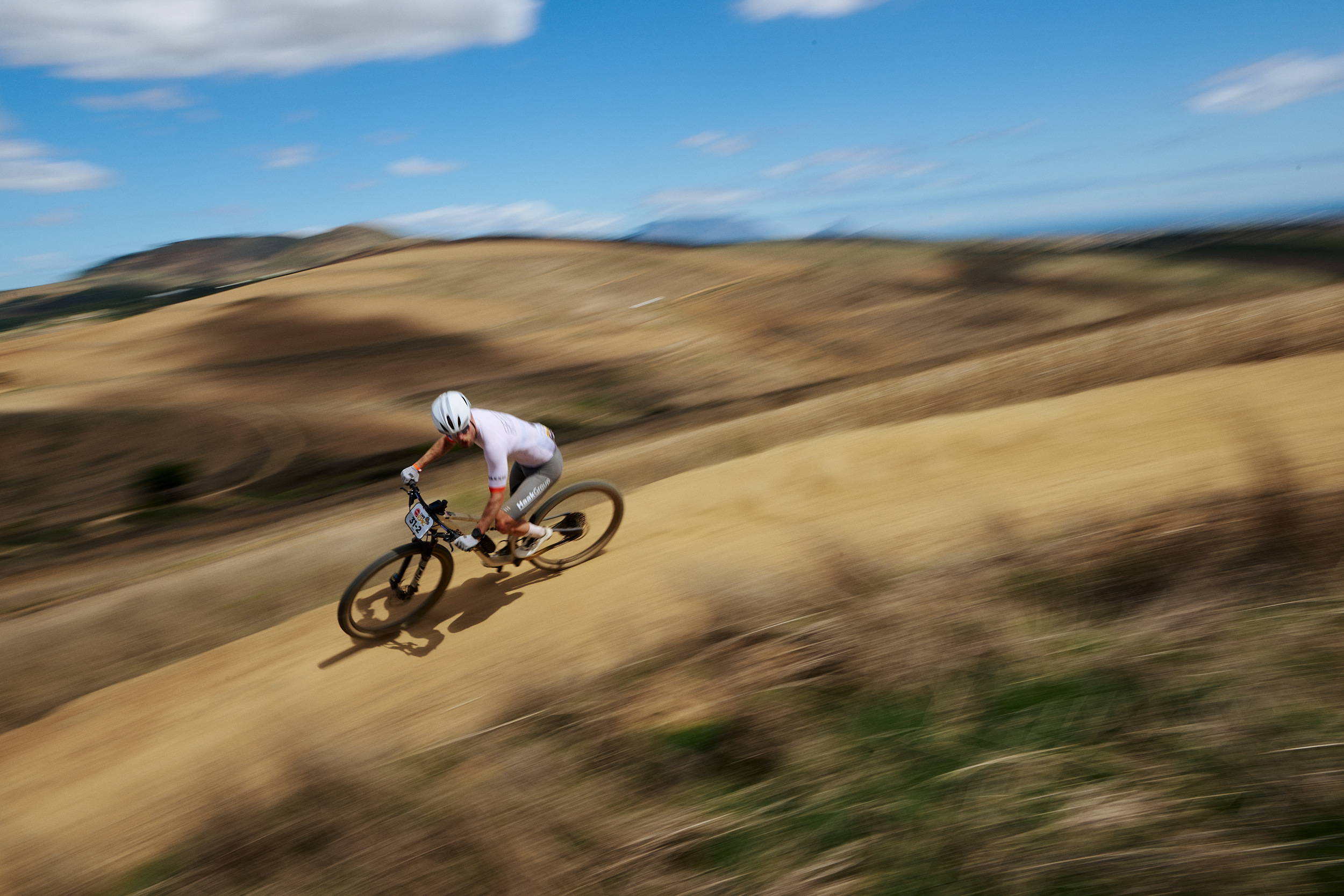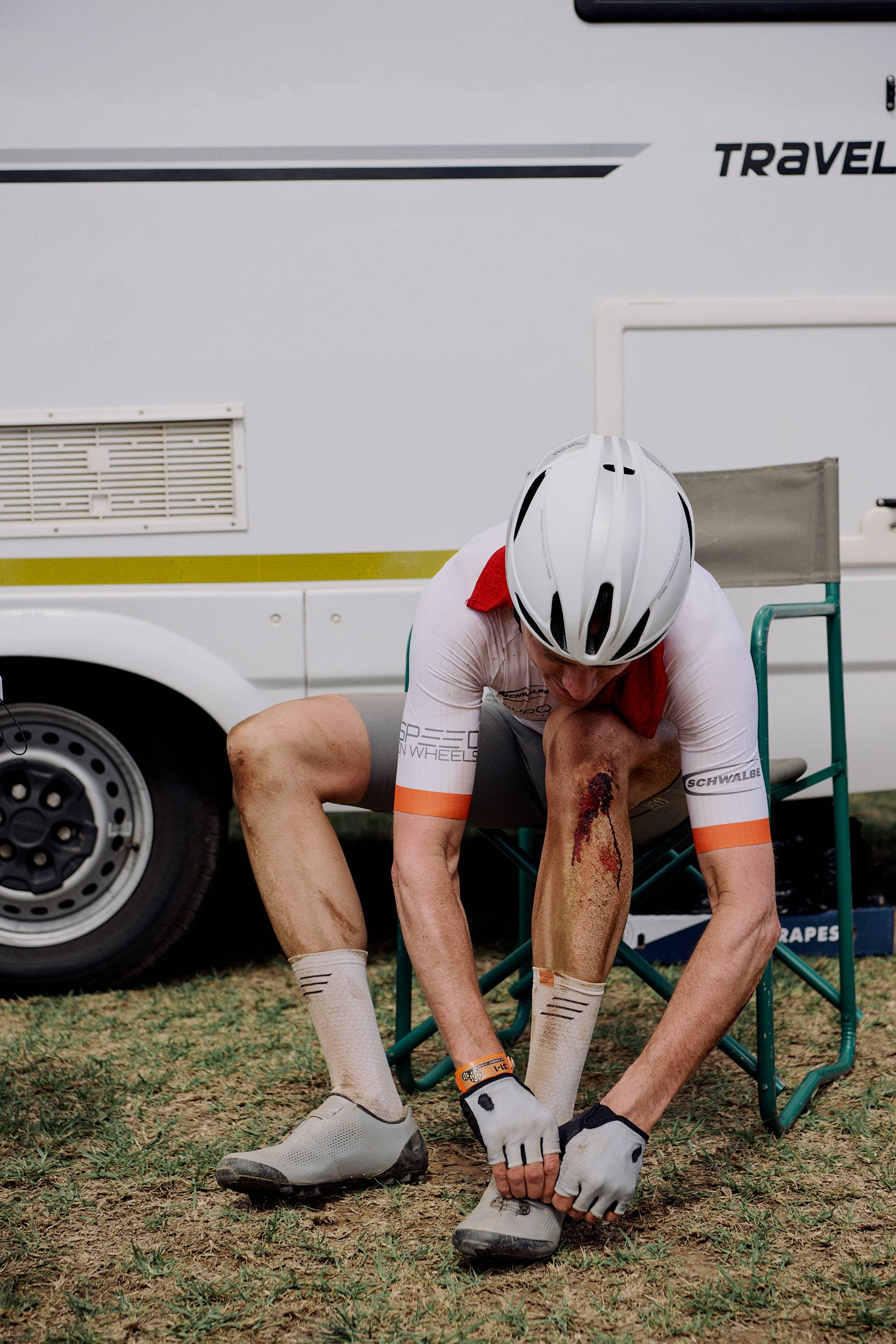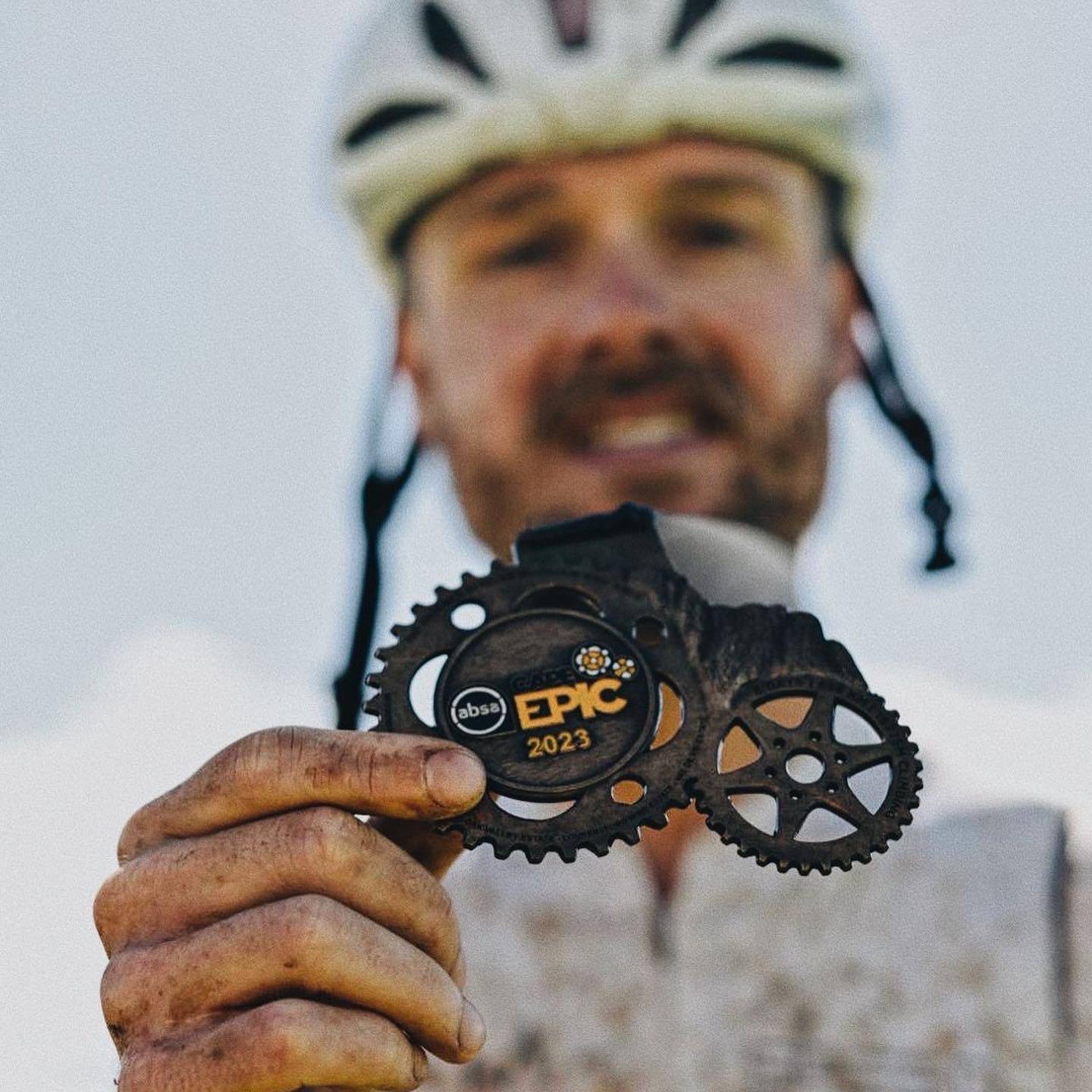 "Racing bikes fast isn't just in the legs."

 - Gosse Van Der Meer
"Racing bikes fast isn't just in the legs."

 - Gosse Van Der Meer