We've had our eye on Harry Gascoyne for some time now. He's a local rider with a genuine passion for riding his bike, learning tricks and generally being as airborne as possible on 2 wheels! We managed to catch Harry as he took a short break from collecting air miles this week to ask him a few questions and get to know him a little better.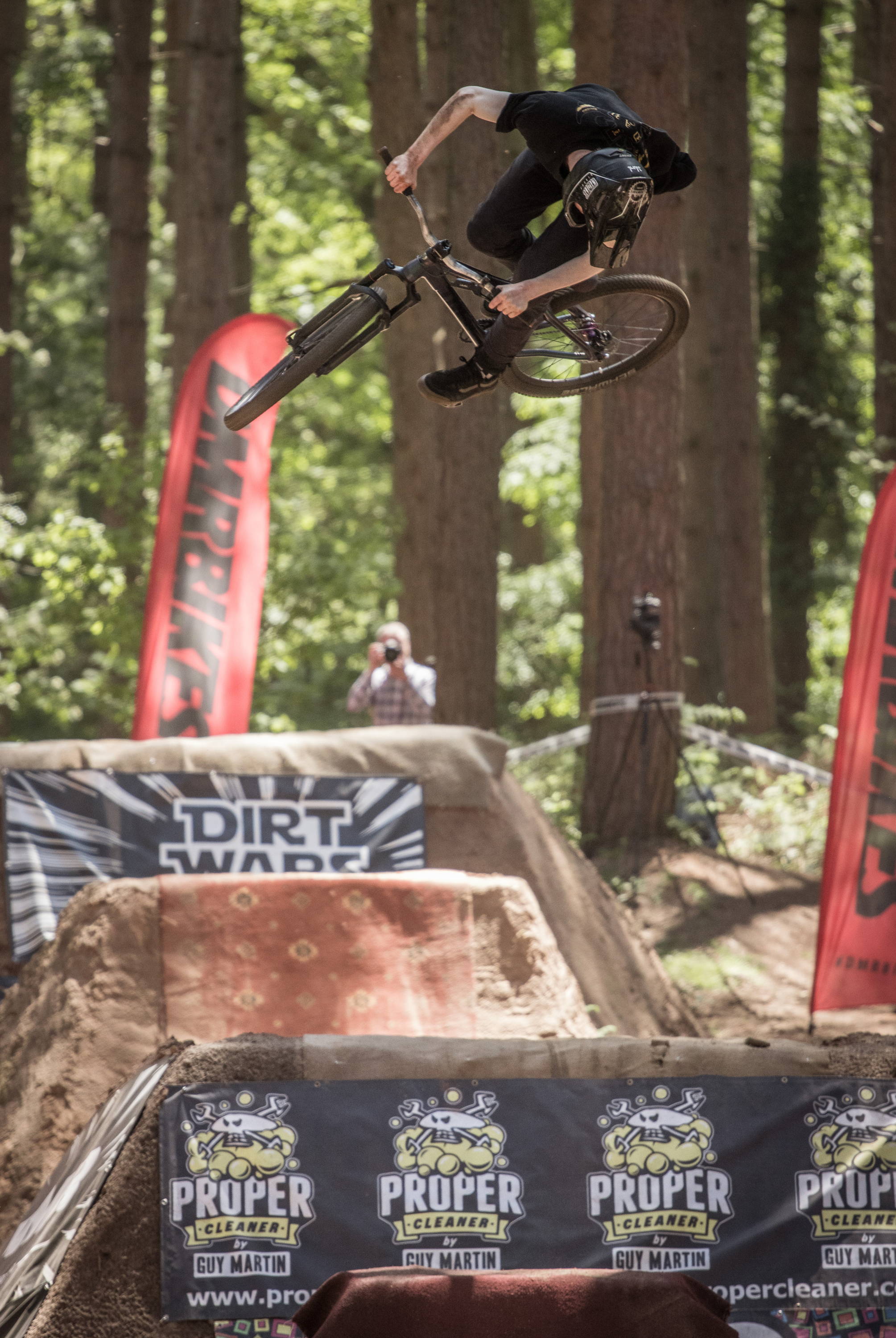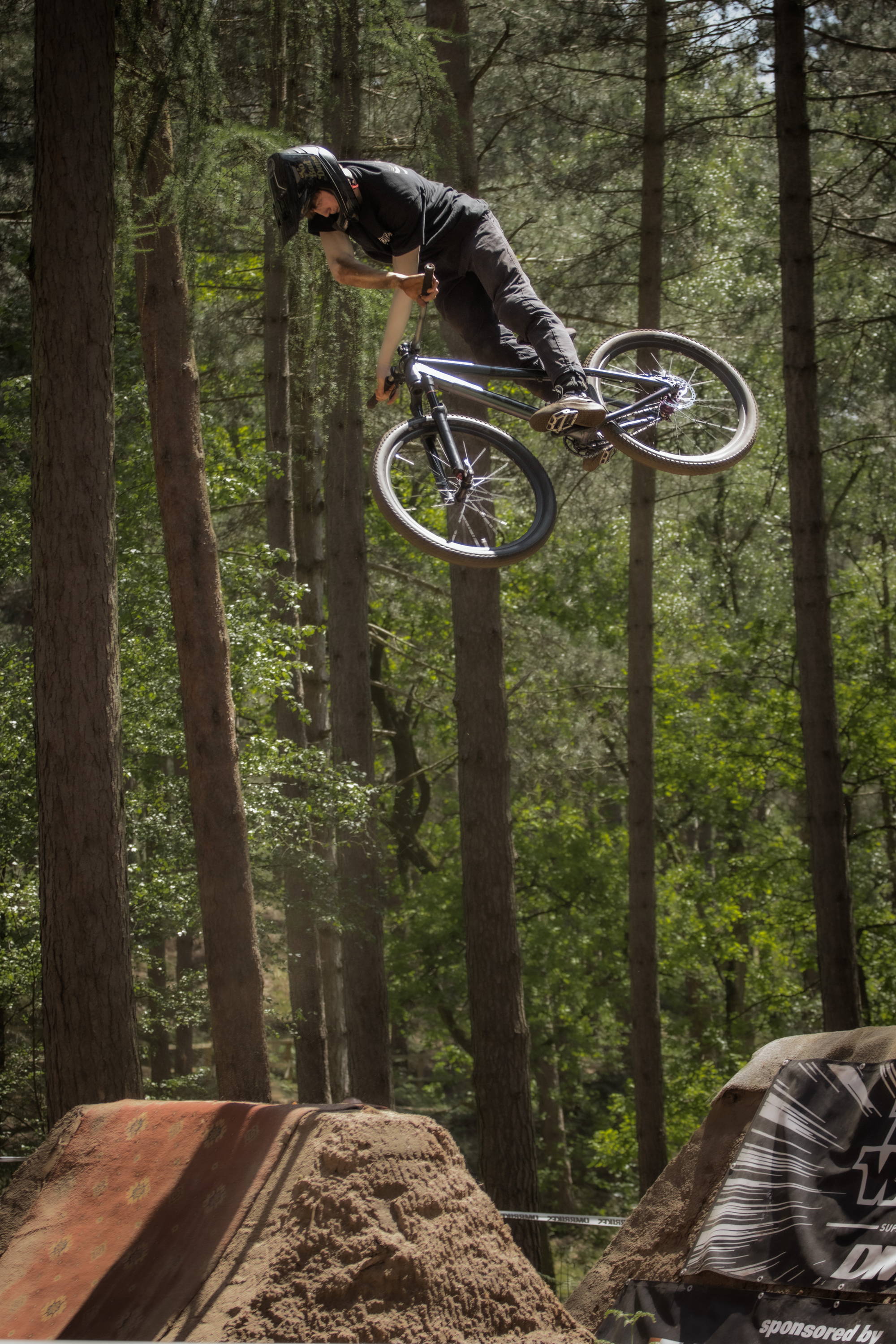 Where are you from and where do you live?
I was born in the town of Banbury and live in a small village called Steeple Aston in Oxfordshire.
Who do you ride for?
I ride for the love of it, and at the moment I don't currently ride for any other brands but stoked to be joining the Hunt family!
What has been your career highlight so far?
A 2nd place at Dirtwars chicksands last year.
Do you have a favourite place to ride? Why do you like it?
My favourite place to ride would be my local spot in my village, while it hasn't got loads of jumps it's still always a good time when we ride there and is constantly expanding with new jumps and more progression.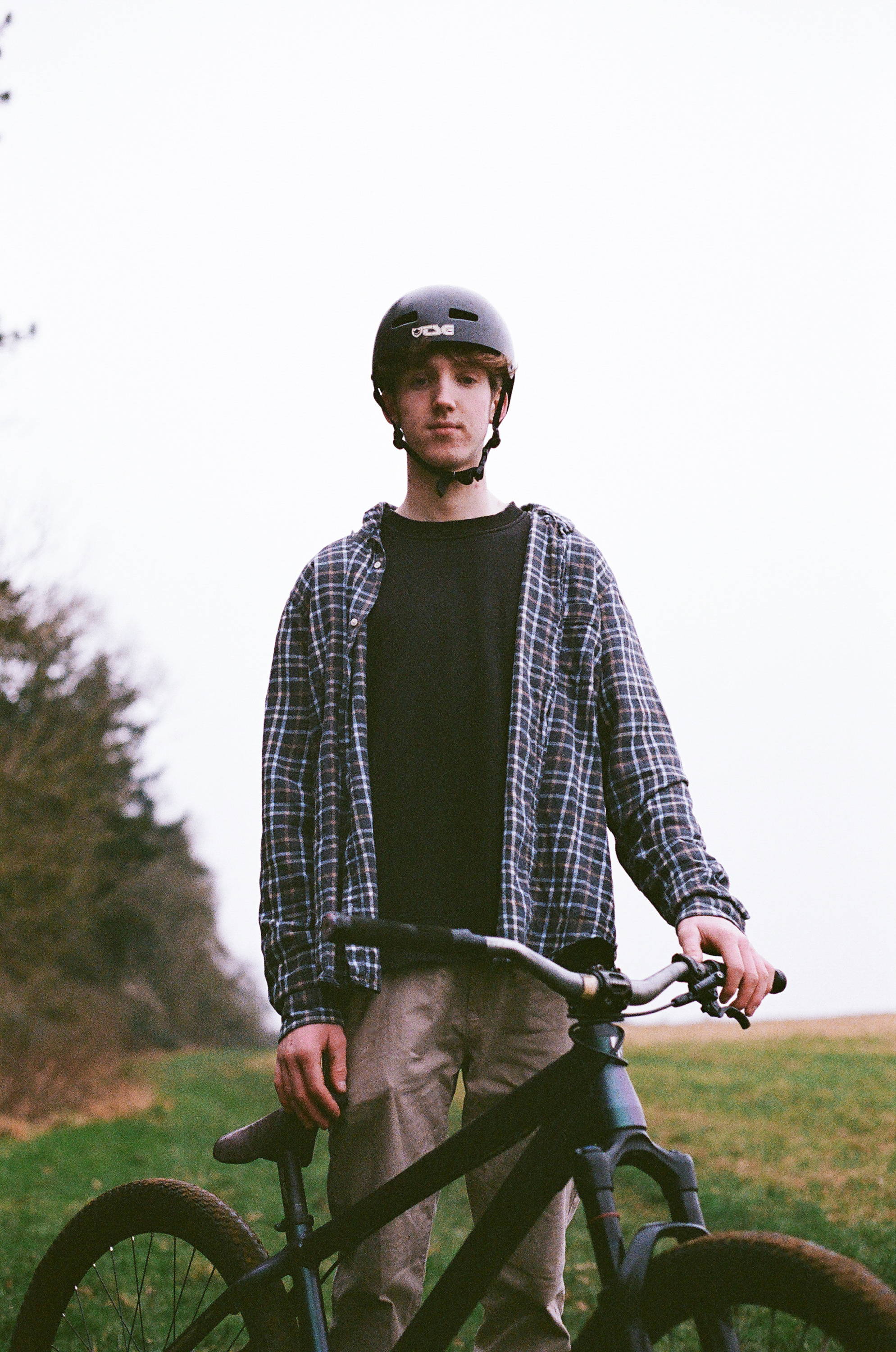 What trick would you most like to learn?
A backflip tailwhip to barspin would be so cool to try.
What's the most difficult thing about being a pro mountain biker?
At the moment I wouldn't class myself as a pro, but the most difficult thing about riding is being able to do it enough. Wanna ride all the time but school and the UK weather make that a bit more difficult!
What is your best memory of riding so far?
Honestly I couldn't think of a best memory, I've got countless of sessions and time riding with friends that always seems like it's the best ever.
What are your goals for the coming season?
I would love to compete in some more Dirtwars rounds and see how I do, also would like to work on a couple video parts and just generally push myself to see where I can get!
Which bikes are you riding now? What is your go to bike?
At the moment I ride a Trek Ticket DJ and a Cannondale Habit (which I have set up for tricks), my go to bike is definitely the dirt jumper, as that's what I feel I am best at, but I love getting out on the Habit too.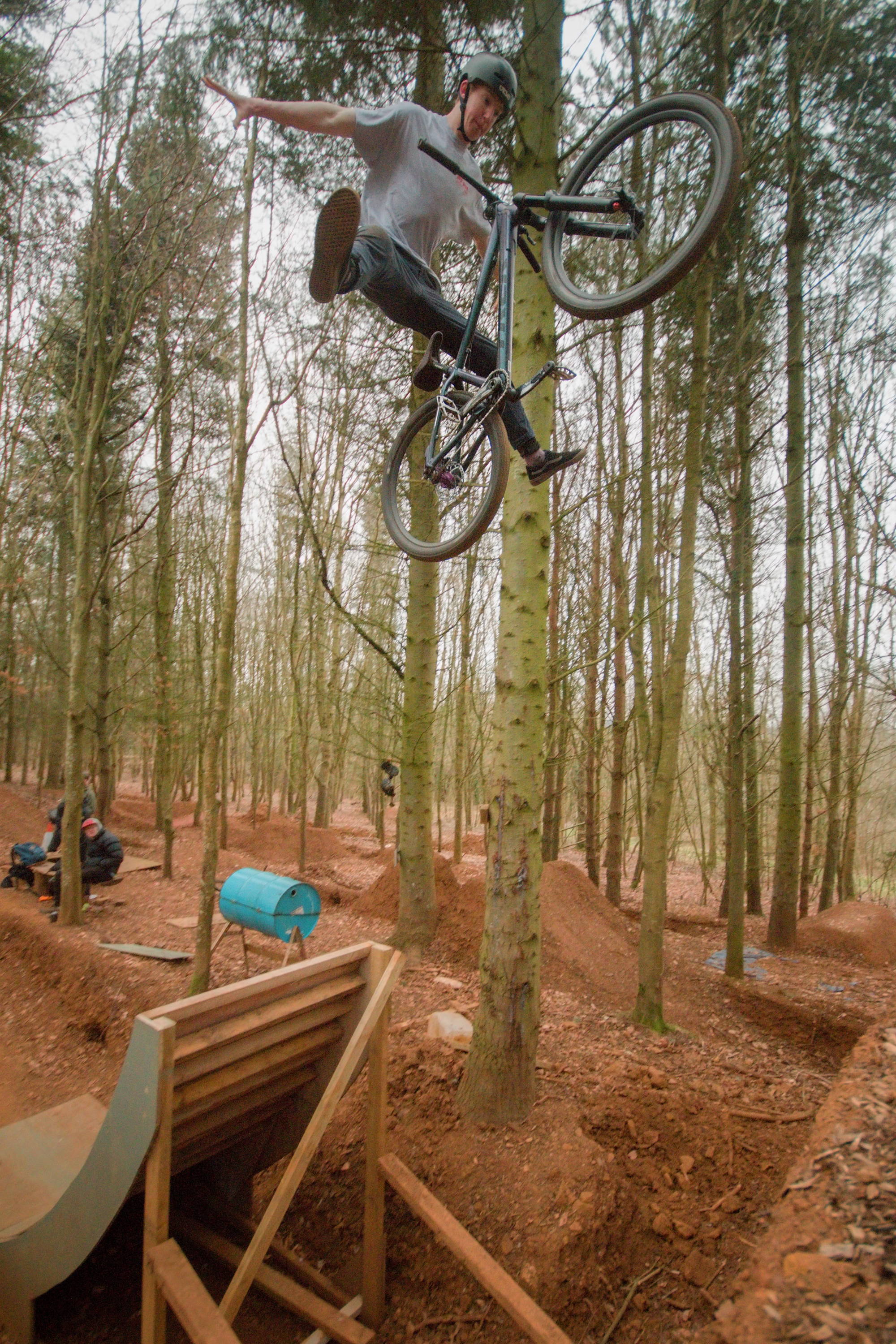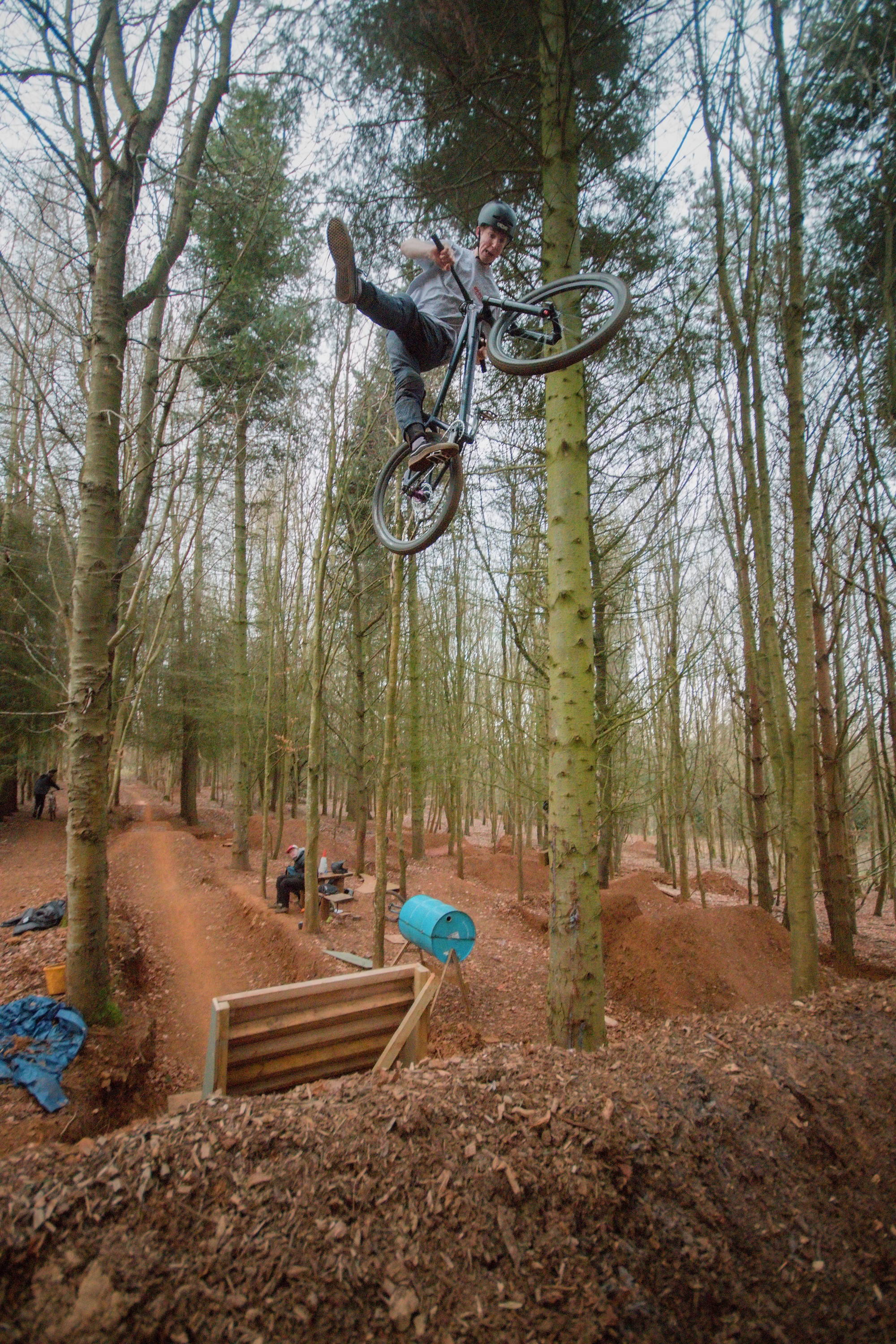 What's your favourite part of your bike?
I believe my favourite part is soon to be my fresh Hunt Bike Wheels!
Who is your riding hero? Who inspires you?
Emil Johannsson will always be one of my all time favourite riders, guys like Sam Hodgson, Liam Baylis, Kade Edwards and Billy Meaclem always inspire me watching their stuff!
When you are not riding, what do you like to do?
Sometimes I like to draw, always been a bit creative, along with spending time with friends and close ones, and of course digging #nodignoride
Name your favourite movie, book, band and food.
My favourite movie would have to be Shutter Island, honestly I don't read many books so I wouldn't say I have one, in terms of a band l love The Strokes and Wu Tang Clan, and my favourite food would be a burrito.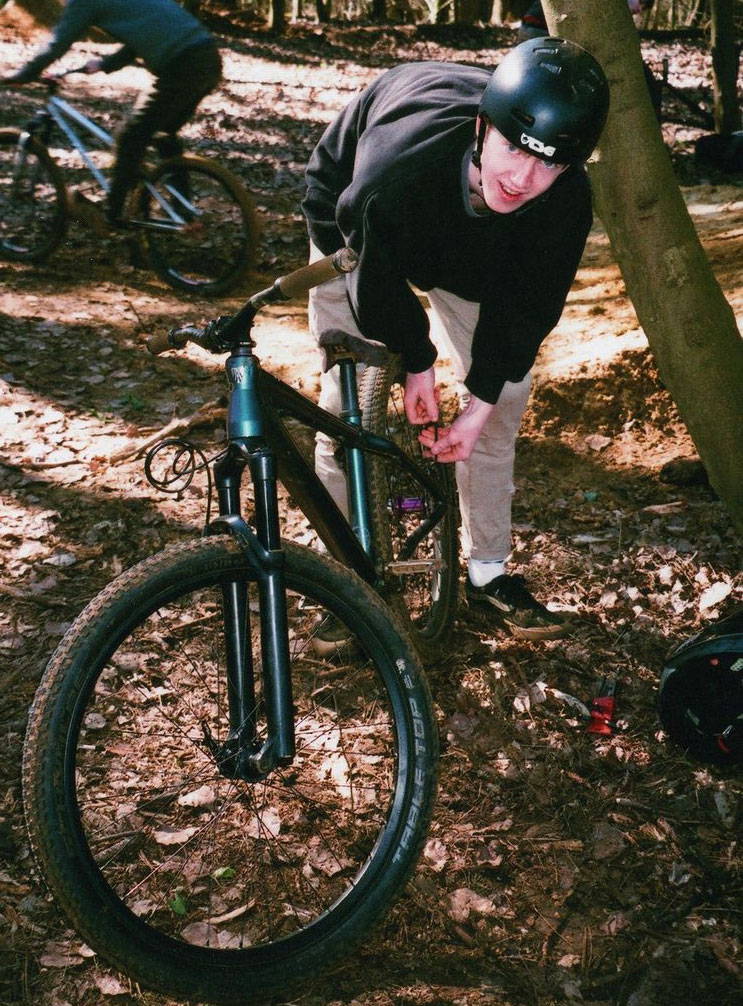 "Being able to understand how a trick would feel and look to an extent, and then being able to switch off and just try it! I think I put a lot of focus into making tricks stylish too."   

Harry Gascoyne
Do you have any pet peeves?
Mechanical problems, like flat tyres are, never fun.
What do you enjoy spending money on?
Of course bike parts, as well as snacks, but I also like buying clothes and recently I've kinda been into getting a few house plants too.
If you weren't a pro mountain biker what would you be doing?
I'm quite an outdoors and hands on person so definitely something in that sort of area.
If you could choose one superpower what would it be?
To be able to fly would not only be ideal for getting to places but it would also be good fun.
And finally..
What would your warning label say?
High intensity
---
---