The Tour Divide is probably the biggest event in the off road ultra-race calendar. The race kicked off at 8am on June 9th, when around 200 riders set off from Banff, Canada to follow the Great Divide Mountain Bike route along the length of the USA to Antelope Wells, New Mexico.  The 2,745 miles (4,418 kilometers) and 50680m elevation is routed through incredibly challenging terrain that is made even tougher by extremes of weather, the 2022 event was plagued by snowfall, storms and flooding but with 40 degree heat and raging wildfires further along the route. It's the ultimate challenge to body, mind and machine.
Last years event was won by HUNT Beyond Rider Sofiane Sehili in a time of 14 days, 16 hours and 36 minutes. We caught up with one of HUNT's newest - Justinas Leveika - ahead of the start. 
The Tour Divide roughly follows the Great Divide Mountain Bike route: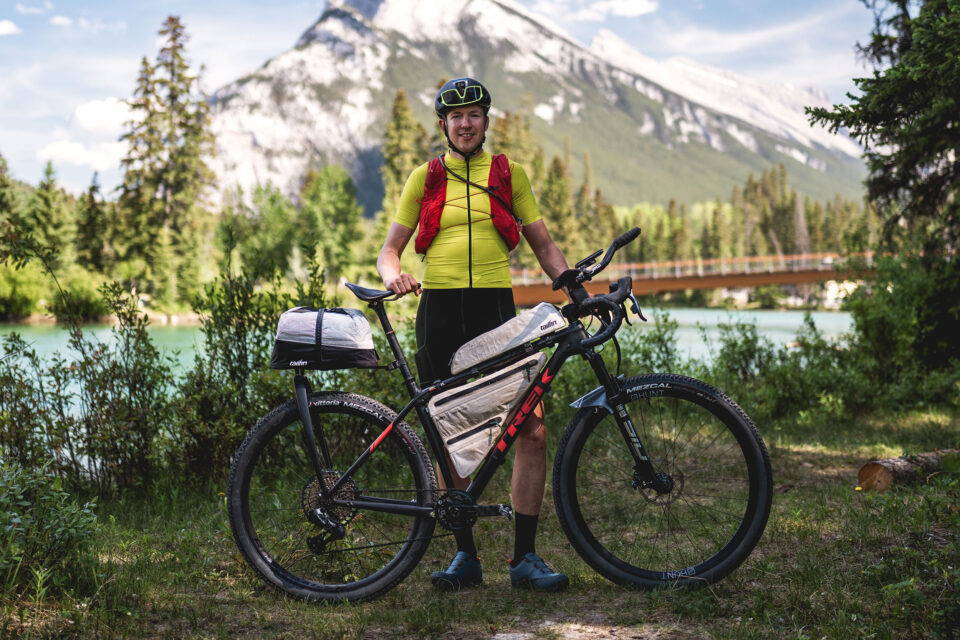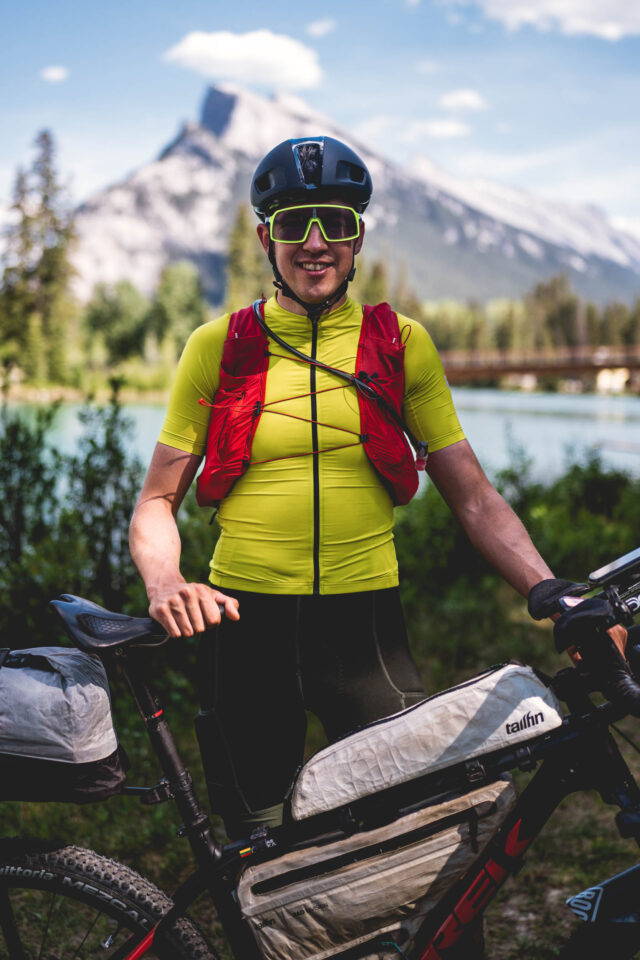 The Tour divide is seen by many as the ultimate ultra cycling event, How long have you had it in your sights?
Ever since 2021, when I started ultracycling. I have learned pretty fast that those races require experience, so I wanted to get as much as possible to be ready for this one.
The Divide is not only a huge distance, but you will also have to deal with temperature extremes and dangerous wildlife. What do you feel will be the biggest challenge for you on the route?
Finding a cake! Probably my adventurous side will be my biggest challenge. I am very much on the side where you just take it as it comes, and probably for this race homework had to be done a lot earlier than I am doing...
Tell us about your setup… has it changed much from what you would normally use on shorter events?
My setup: I tend to pack light and little, but for this race I had to increase the amount of things I am taking with me. To begin with: Tailfin bags. Rear rack + long top tube + framebag and a hydration vest.  
For clothes: Albion Zoa rain shell and lightweight insulated + an ultralight jacket. Rain pants. Leg and arm warmers, gloves short and long. Merino base layer and an extra pair of bibs.  
Multitool and tubes and sealant and some lube... all the boring but necessary stuff to maintain and in case I would need to fix it. 
The biggest change for me is using the dynamo. I have done quite a few races, but have never used a dynamo powered light. Now I will. The dynamo is custom built into my Hunt wheel which I am very happy about. 
What HUNT wheels are you running?
I am using the HUNT Proven Carbon Race XC, custom built with a SON Dynamo hub.
In the past 12 months last you've racked up wins in the Race around Rwanda, Three Peaks bike race, Granguanche Gravel, Dales Divide and Seven Serpents with second places in Atlas Mountain Race, Deadends and Dolci. How confident are you in continuing this winning streak? 
Yeah, the year started pretty amazing, so I feel like I have achieved many of my goals already and have no pressure to continue this streak. I just want to ride my bike and enjoy this long and beautiful route, hopefully finding some cake along the way.
You can follow Justinas' progress at Tour Divide here.
Follow Justinas on Instagram