Rider Firm staff member Jay Sharp is well known within the company as our resident gravel ride leader. 
He runs Flarebar Thursdays, a weekly meetup throughout the summer where we head out after work to explore the local lanes and bridleways around our Sussex HQ. It's a relaxed social ride that often ends with a cold beer and a bowl of chips at a country pub, but Jay is no stranger to a long ride, commuting over the Southdowns' by bike every day, rain or shine. 
Despite an accident on black ice forcing him off the bike for 12 weeks earlier this year, he's been back riding and this summer he will be putting those miles in the saddle to good use. Jay's lining up at his first ever Ultra, the fourth edition of Pan Celtic Race. 
This years event is 1415 miles (2293km) and for the first time ever starts over the Channel in France. On the morning of the 2nd of July, riders will leave St Malo for a loop around Brittany before heading up the Normandy coastline for a ferry across to the UK from Ouistreham. From there riders head up through the South of England and into Wales, riding the length of the country to the finish line in Llandudno. 
We catch up with Jay to hear about his prep and how he feels about entering his first ever Ultra-race.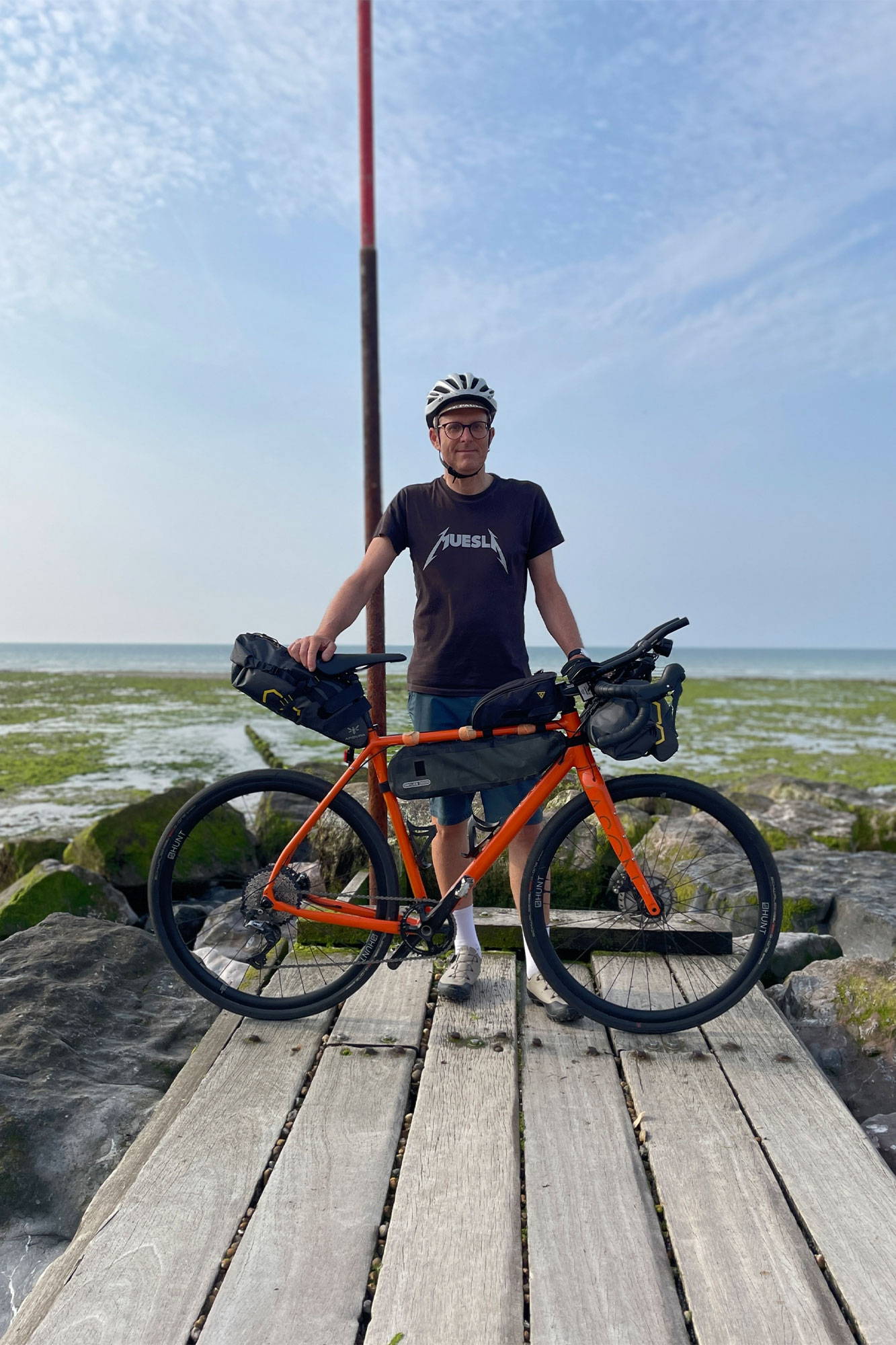 You're no stranger to riding a long way, but it's always been in your own timeframe. How do you feel about lining up with hundreds of other riders? Do you think you'll be swept along with the excitement of the mass start or do you hope to pace it as if you were riding alone?
I'm sure I will find the whole vibe exciting in a slightly churning stomach kind of way but I'm under no illusion that I will be at the pointy end of the race. I've studied the stats and done some 'fag packet' maths and I reckon if all goes well and based on the kind of consecutive daily miles I've managed in the past I should be at the finisher's party which translates to a ride of 10 days or less. It seems doable on paper. I will very much be riding at my own pace as I know that's sustainable over a long distance, multi day ride. More Tortoise than Hare but a Tortoise who gets up early and puts some good, steady miles in, and who knows, maybe the excitement of the event will sweep me along a bit.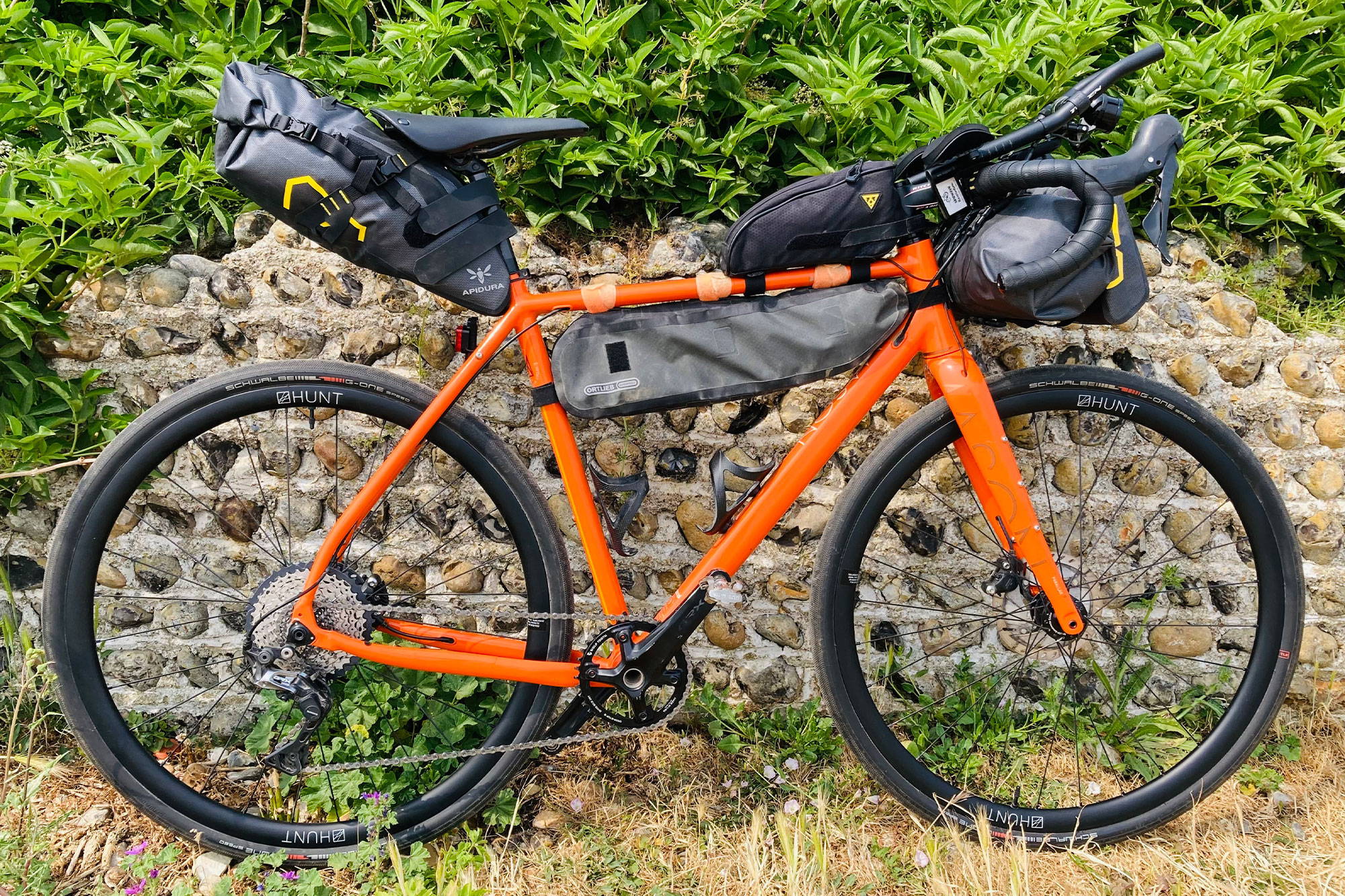 Jays Mason Bokeh loaded up for PCR.
I know you were badly injured earlier this year, were you worried this would scupper your race plans and how did you get your fitness back on track? 
Yep, I had a very low speed 'off' on some black ice riding to work in January. It was in a place where I knew there would be ice and I was being super cautious because I've had a few lucky escapes on ice over the years. Usually nothing more than a bruised hip and a bent mech hanger. This time felt immediately different, it was fairly remote and I could just about walk with my bike to get past the ice. Then, somehow I managed to ride the remaining 6 miles to work thinking the pain would pass and it would be okay. Adrenalin is a wonderful thing but on arriving at work I couldn't walk and had to be taken to A&E by a colleague. An X-Ray didn't show anything and I was sent home with a crutch and some codeine but it was clear from my total lack of mobility that there was something properly wrong so it was back to A&E and a CT scan showed up a fractured Acetabulum which is the hip socket. Although incredibly painful it was stable and needed no operation and the recommendation was rest and no cycling/swimming/gym for 12 weeks. This would clearly knock my fitness back which was far from ideal with PCR coming up in July. After 3 weeks I set up a stationary bike at work and started a very gentle spin every morning. At first only a few minutes and gradually building up to a regular 30 minutes. This was very low impact and spinning in an easy gear. After 9 weeks I tentatively started the occasional short, slow, flat ride outside and after 12 weeks I was back on my daily commute and 250 mile weeks. Some fitness and stamina had dropped off but regular daily riding soon had me back on track and I've since done a couple of centuries and one long distance, fully loaded weekend and feel physically and mentally ready for the PCR.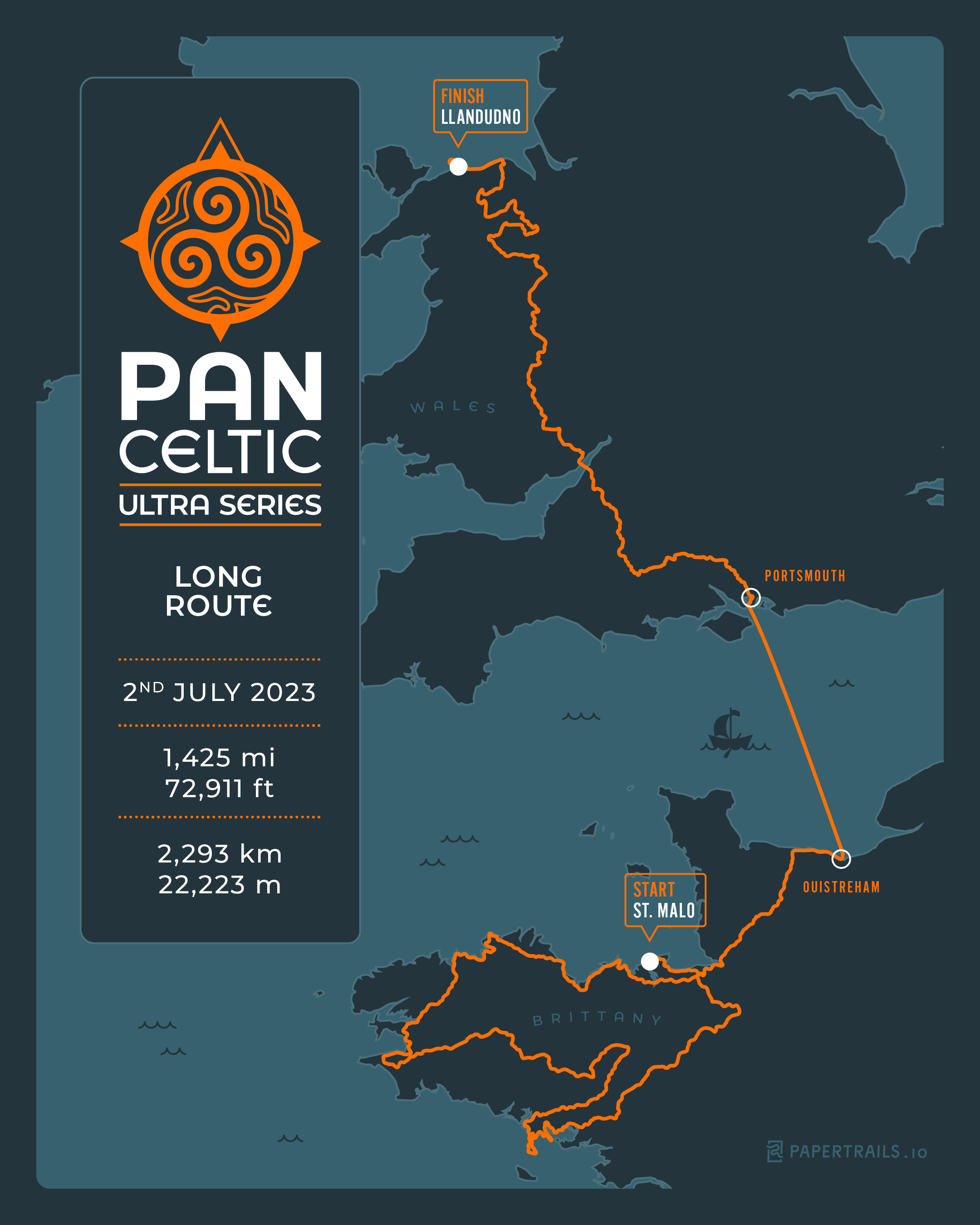 What are you riding and have you made any changes to your bike setup to take on the PCR? 
I was torn between which of my bikes to ride but I've opted for my Mason Bokeh. We've done some big trips together and it's a good fit and has always been a comfortable companion. I'm sticking with the 1x gear set up as my knees are happier spinning than grinding. A fair bit of the spinning will be uphill so I have swapped out the front chainring from a 42 to a 38. I've also fitted a set of TT bars as I've experienced hand discomfort on previous long rides and this will give me somewhere where I can take the weight off my hands and give them an occasional break. Other than that all my dynamo gubbins has gone back on the bike along with some more road appropriate 35mm tyres. 
Do you have a strategy for sleeping? Will you be taking a tent/bivi or relying on finding accommodation? 
I like to have a good sleep routine, it helps me function and my schedule should allow for a proper sleep every night. France is blessed with all of these amazing Municipal campsites where you can overnight very cheaply as well as get freshened up and recharged. I'm bringing along a very lightweight tent to make the most of this opportunity. Some nights I may bivi and I'm open minded to finding accommodation if needed. I'm going to remain flexible and take each night as it comes.
Im sure you will be packing as light as possible to help get you up the 72,911ft (22,223m) of elevation, but what luxury item have you allowed yourself to pack? 
I guess the tent could be considered a luxury, it's a whole kilo I could possibly manage without. There's been a fair bit of buying kit to try and optimise the experience in as lightweight a way as possible. I did have an old pair of Merrell barefoot shoes which were super light to carry and allowed you to have comfortable feet when not riding. These have recently fallen to bits and I've replaced them with a pair of EVA rubber Birkenstocks. Just over 230g the pair and perfect for hot, tired feet that have been squeezed into stiff cycling shoes all day.
Do you have plans to enter any other races after PCR? 
I haven't made any plans beyond the PCR yet. One thing at a time and I'm not currently focusing beyond it. The Transcontinental has always appealed in the way the landscape shifts and the journey from the familiar to the unfamiliar. I seriously considered it this year with its finish in Greece but I was conflicted with my desire not to fly. You could get home by rail but it would be a time consuming, expensive and convoluted affair. Then the PCR route was published and with its start in St Malo and it's finish in Llandudno I could do it as a 'no fly' event so it was perfect. The ferry to the beginning is only a couple of hours ride away, easier to get to than Llandudno in fact. Hopefully it will be a great introduction to Ultras and who knows what lays beyond although at 57 I have left it rather late in life if this is only the beginning.
---