Hunt Bike Wheels are incredibly proud to announce our support of the Rwanda Beyond project. Rwanda Beyond aims to give Rwandan riders opportunities to compete by providing equipment, organising local races and helping them to attend international races. Hunt are the official wheel supplier of the Rwanda Beyond programme and will be supporting the team with a trip to the UK to race the Further East Ultra Race and the Kings Cup Gravel Race in September 2022.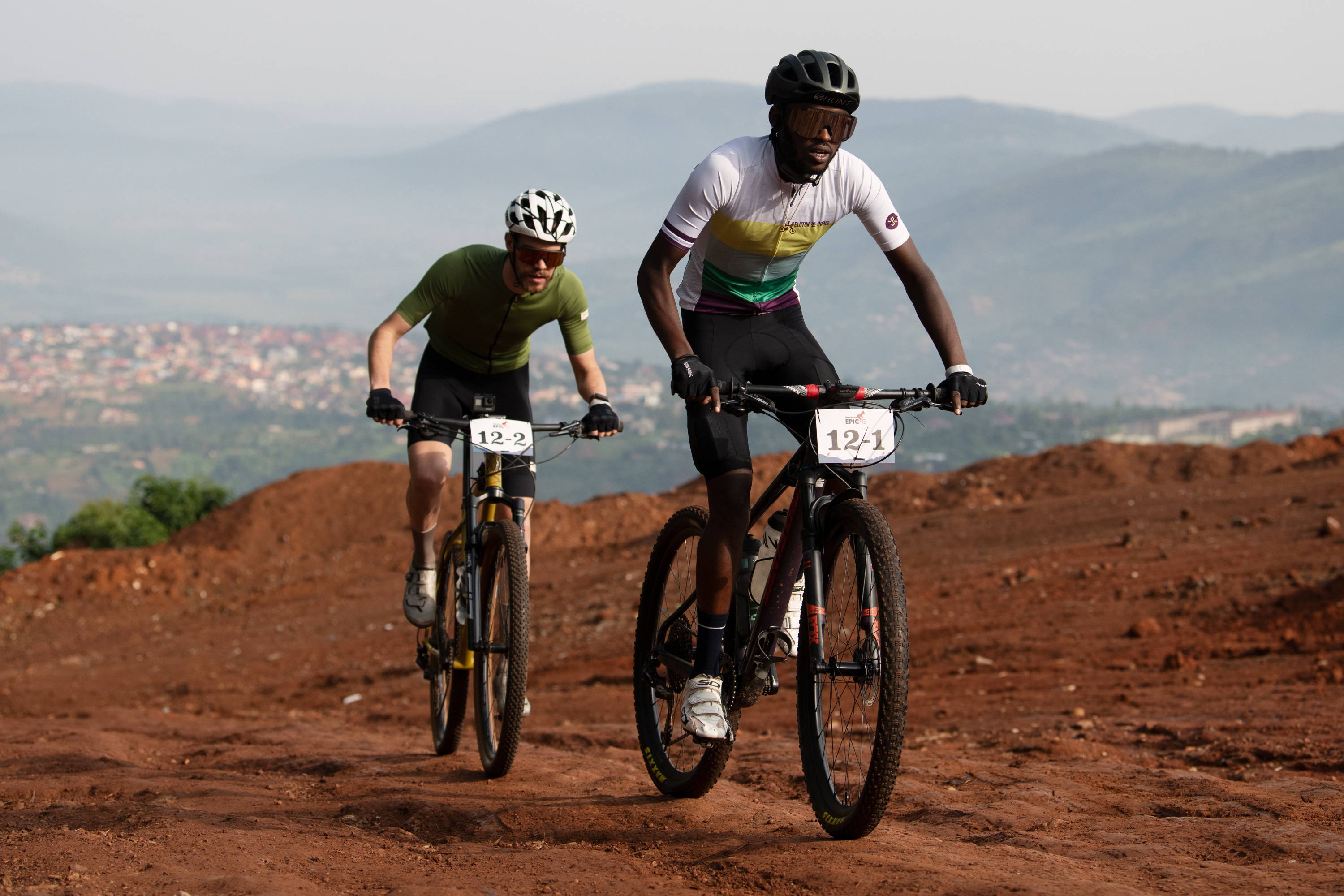 Rwanda has a deep cycling culture with bikes being a main means of transport within the country. The Tour of Rwanda road stage race is the biggest annual sporting event in the country and attracts huge crowds. Many young Rwandans aspire to become professional cyclists however very few have the opportunities to make it. The Rwandan National team is the main pathway to become pro and attend international races and is funded by the government, however outside of the team it can be very difficult to gain access to high level equipment and the number of races available is very limited.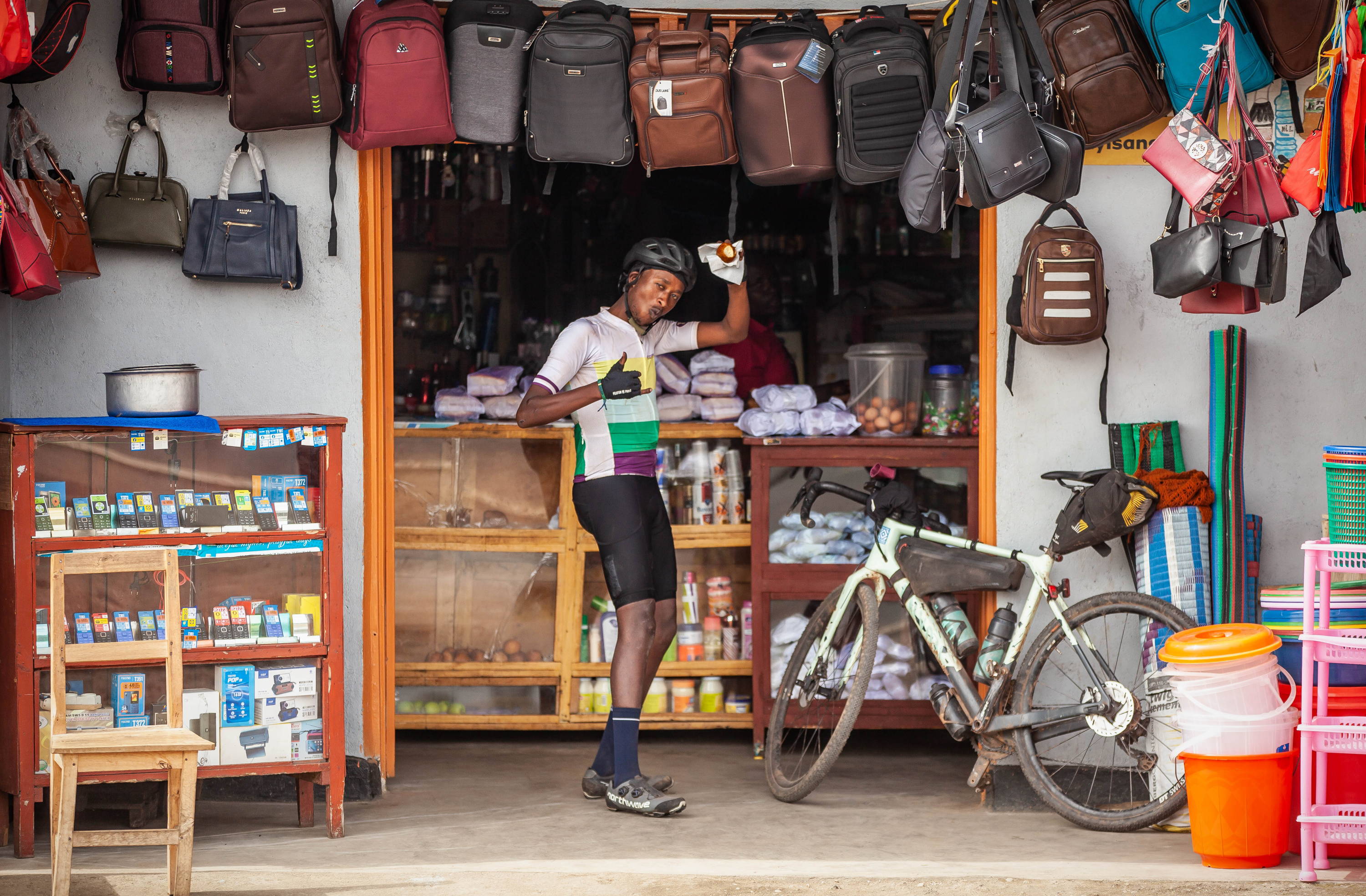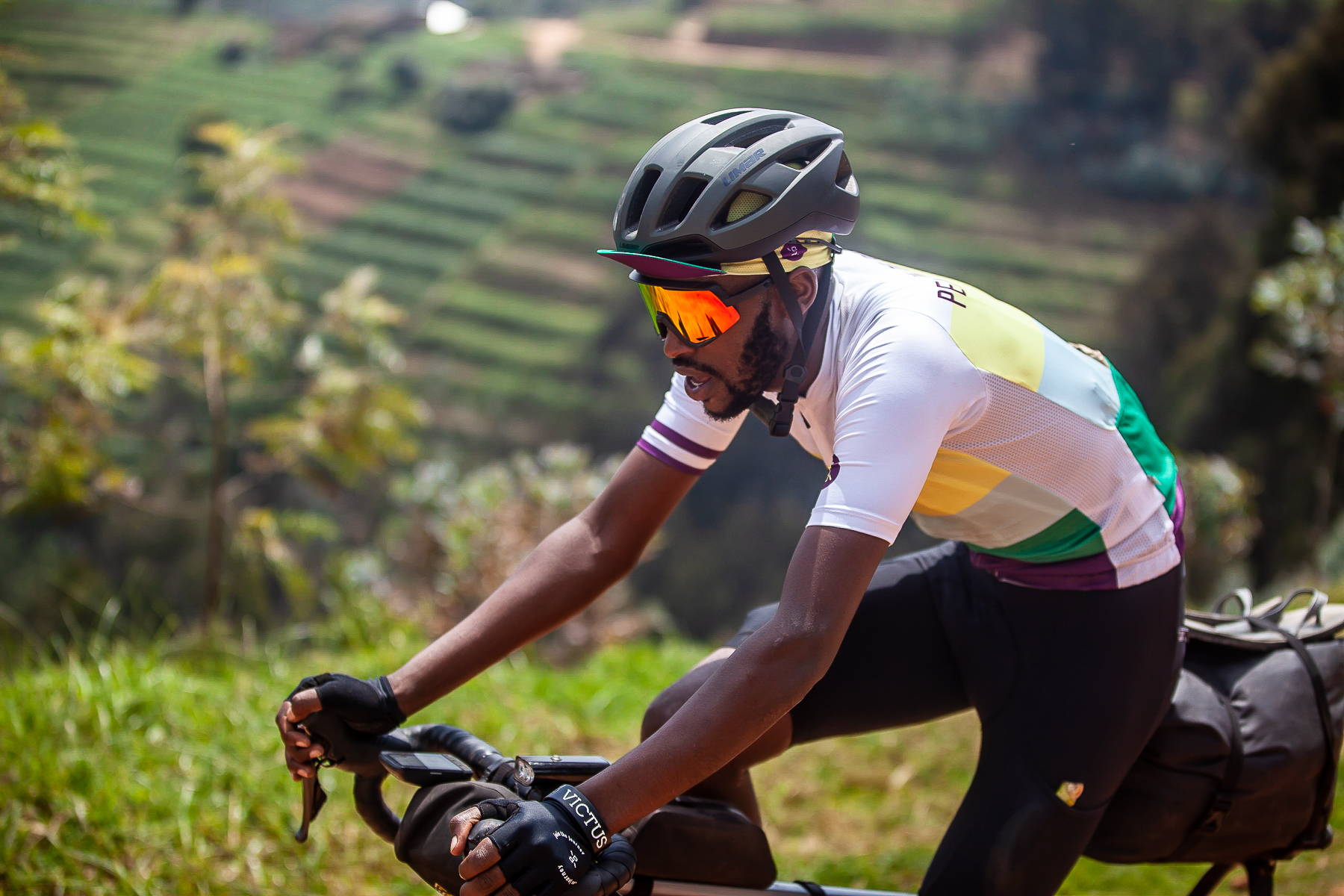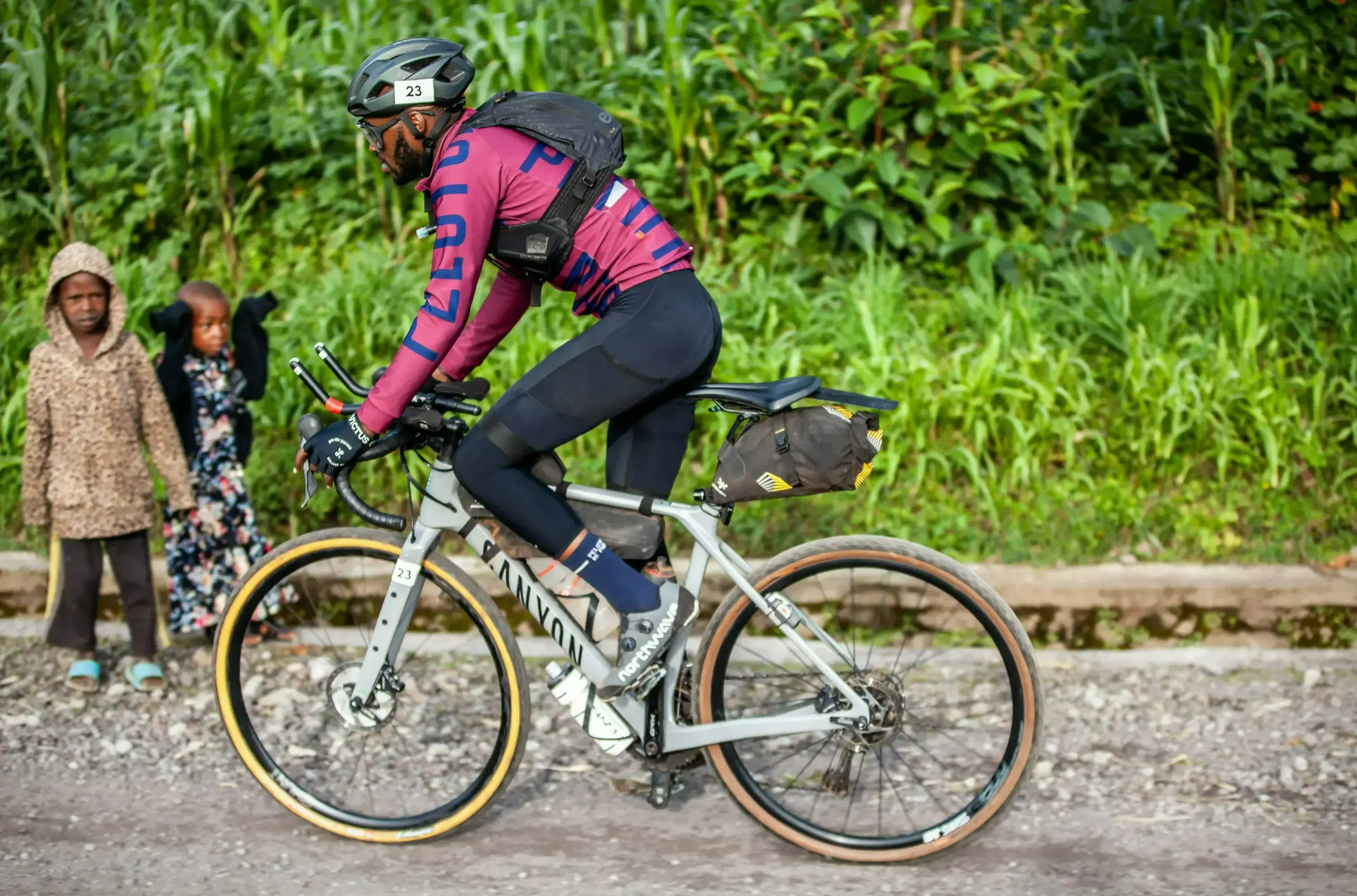 The Rwanda Beyond project aims to help those ambitious riders who fall outside of the National team. By putting on international events within Rwanda, such as the Rwandan Epic MTB Stage Race and the Race Around Rwanda Ultra race, the local riders get the opportunity to test themselves against international riders who are more experienced in the world of racing. This helps them to gauge their ability and a platform to showcase themselves in their homeland.
There are thousands of bikes in Rwanda, but most are very heavy single speed bike used to carry goods and people between villages. Performance road racing bikes, gravels bikes and mountain bikes are all in short supply so the Rwandan riders often ride anything they can get their hands on. By providing top level equipment through the Rwanda Beyond project it allows the Rwandan riders to compete on a level playing field with international riders.
The project is also able to fund riders to attend races outside of Rwanda. There is a thriving racing scene in other East African countries such as Kenya and having access to and experience in events in East Africa and further afield in Europe will help the Rwandan riders compete against different athletes and experience competing against some of the best cyclists in the world.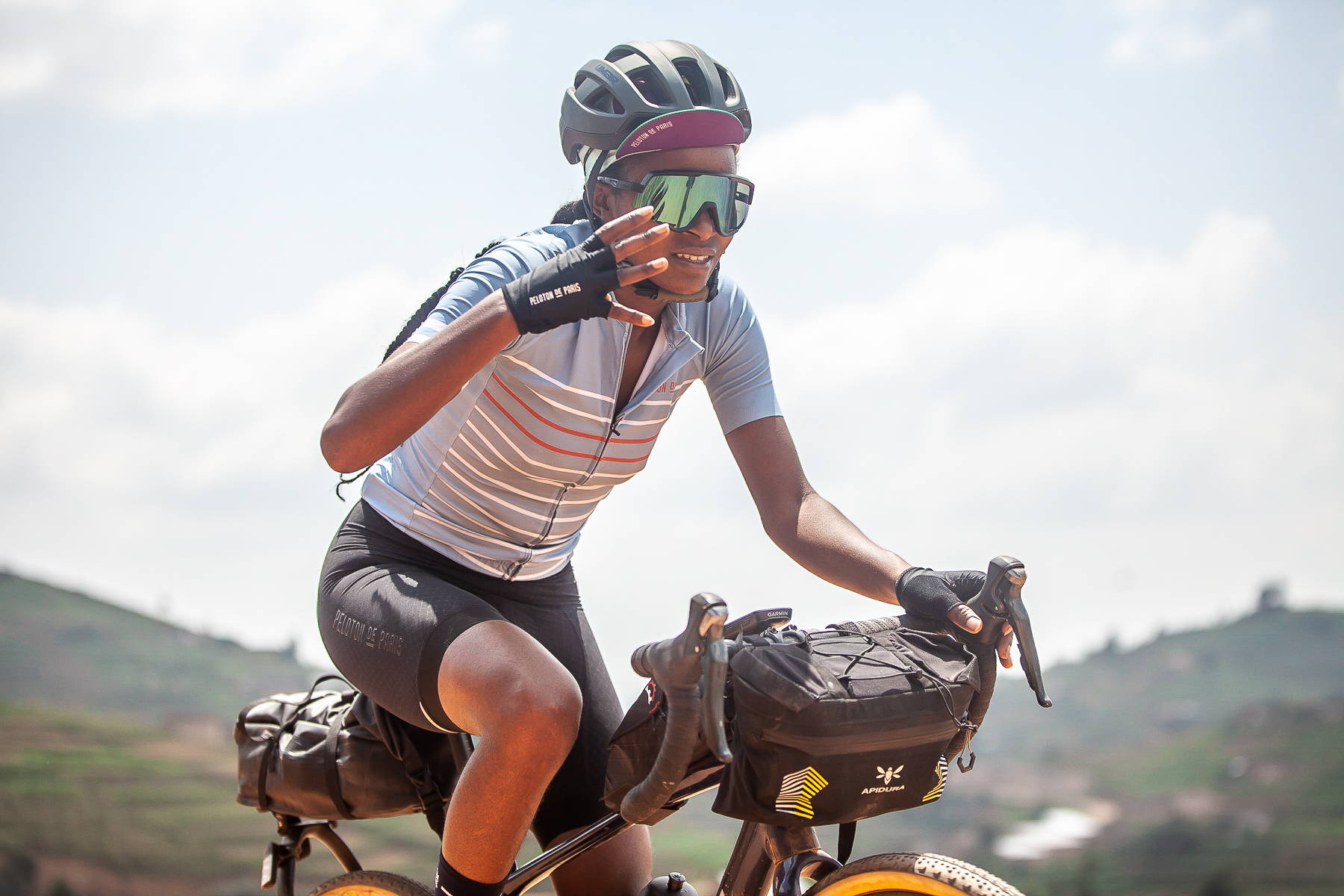 Listen to the full Broomwagon Podcast with Jean Ruberwa and Josh Ibbett through the embed below.
The Rwanda Beyond team is comprised of 5 riders: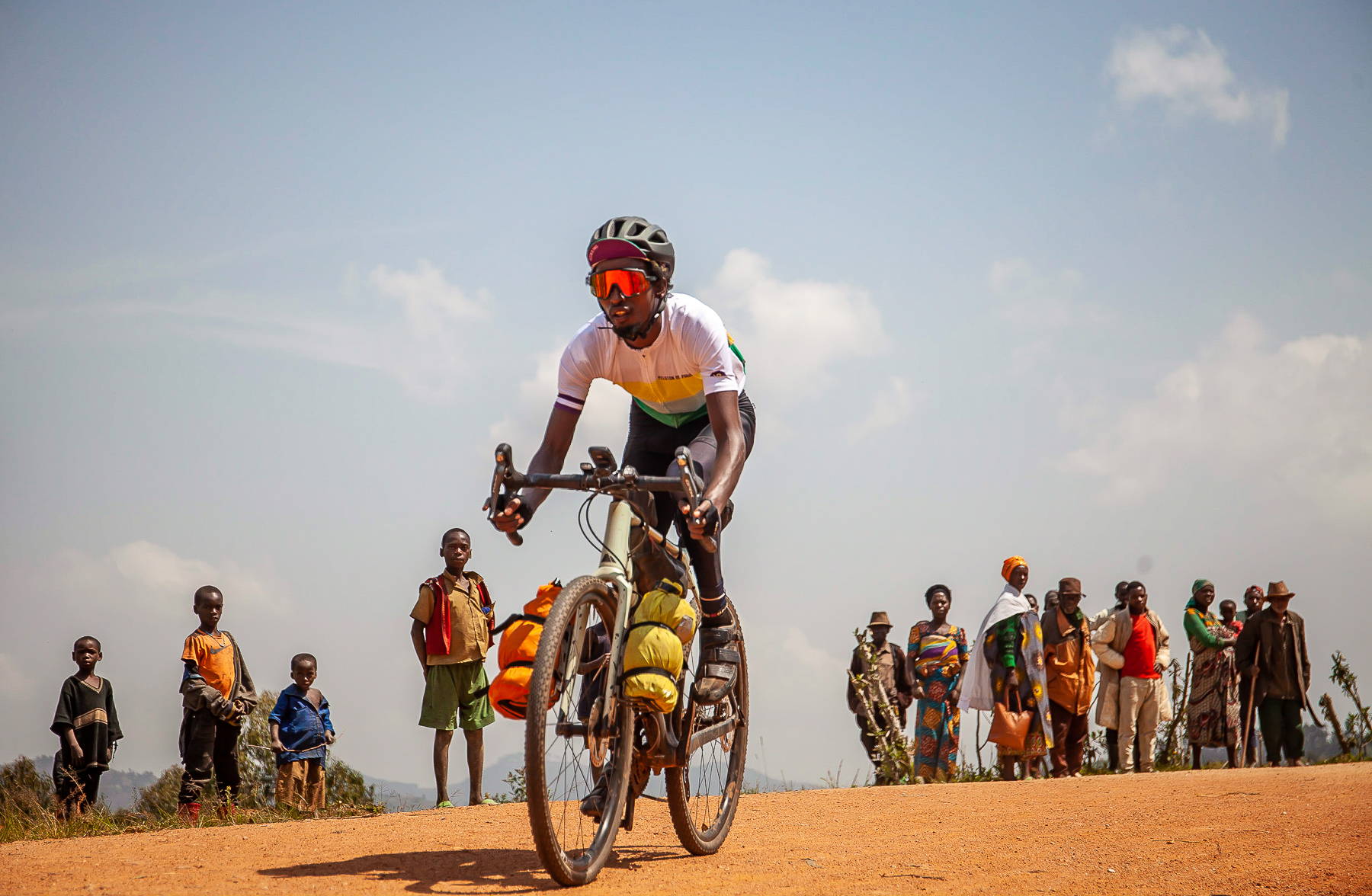 Fazil's first love was painting and he runs a small arts and crafts business in his hometown. He was a talented runner in his younger days before injury forced him into cycling.
"I started cycling at the age of 16 on the advice of my doctor. I was a runner and I had a problem with my left knee. I knew how to ride a bike but nothing more. After a month of riding, I developed a passion."
The Rwanda Beyond project is helping Fazil develop his running talent into that of a cyclist and he has shown much potential in some of the local Ultra distance races.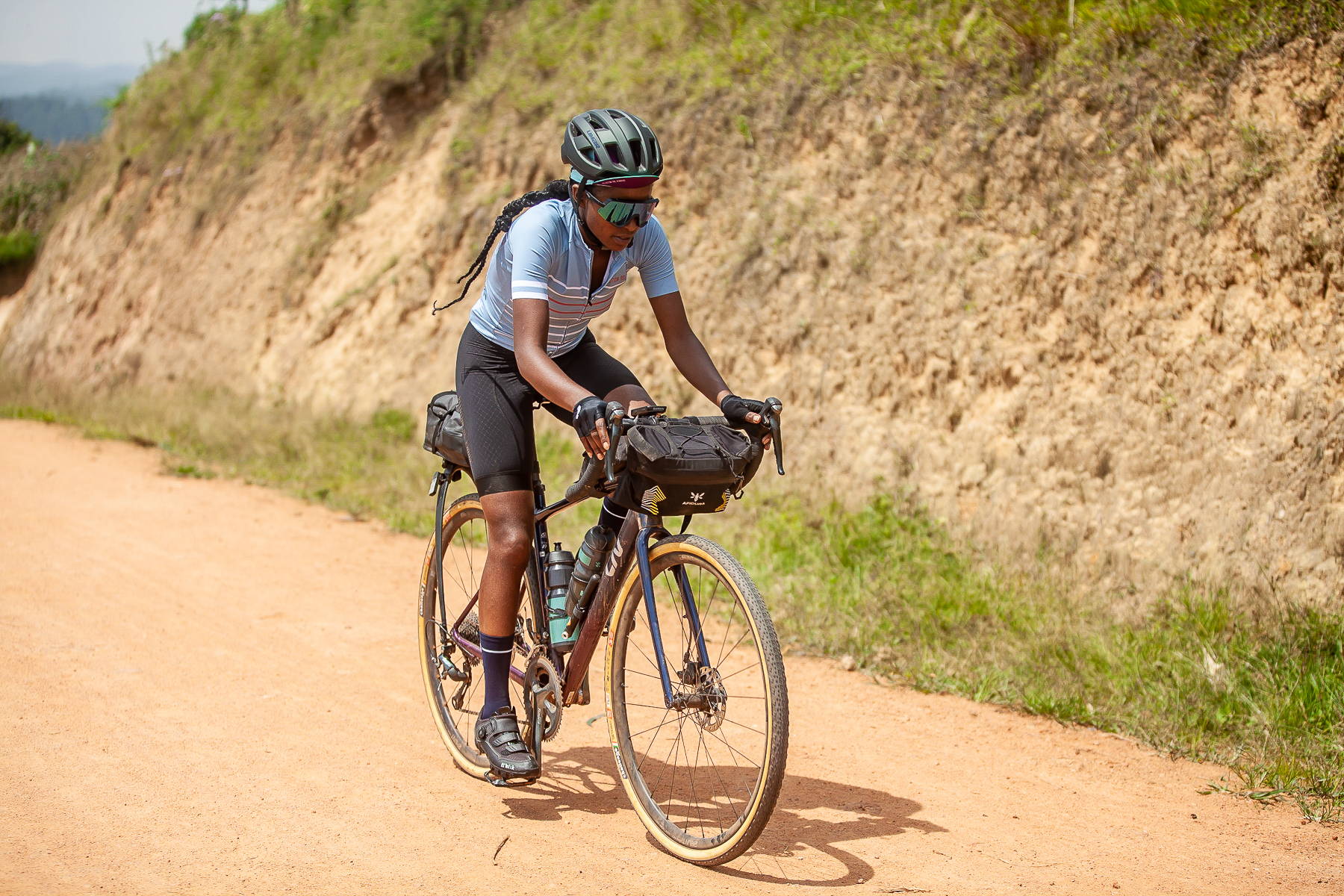 Violet balances her cycling with full time study. She has big ambitions in the world of cycling, as well as helping to develop female participation within Rwanda
"My dreams don't stop at riding a bicycle, I want to inspire girls all over the country to do the same, to become the first female sports director in the country, to change the face of cycling in Rwanda."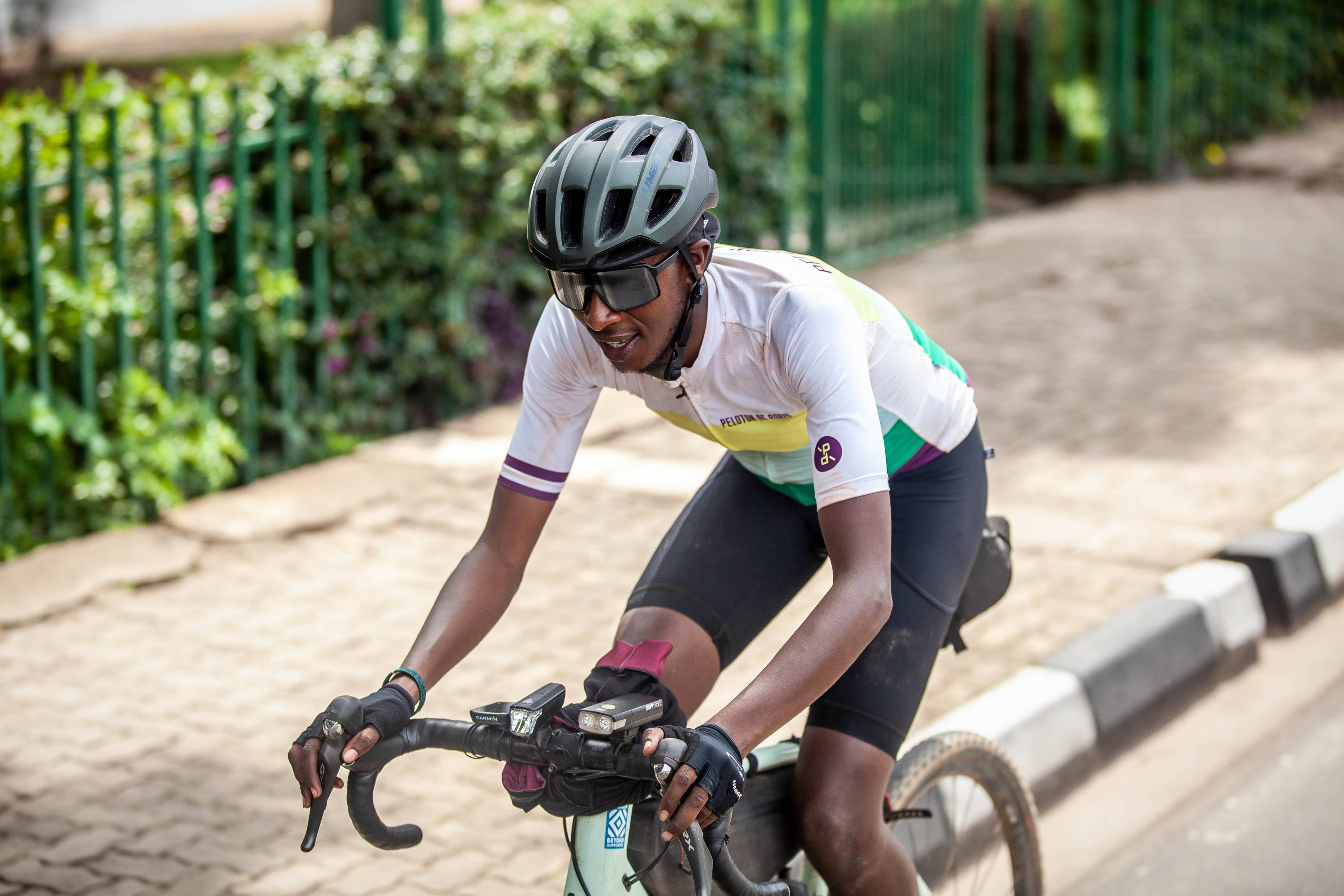 Before turning it into a competitive sport, Eric used to carry banana bunches and bags of potatoes between villages on his bike. His load could sometimes reach over 100 kilos. He often met cyclists on Tour of Rwanda on the road, he would follow them in their races to measure himself against them and was often surprised to be at the same level.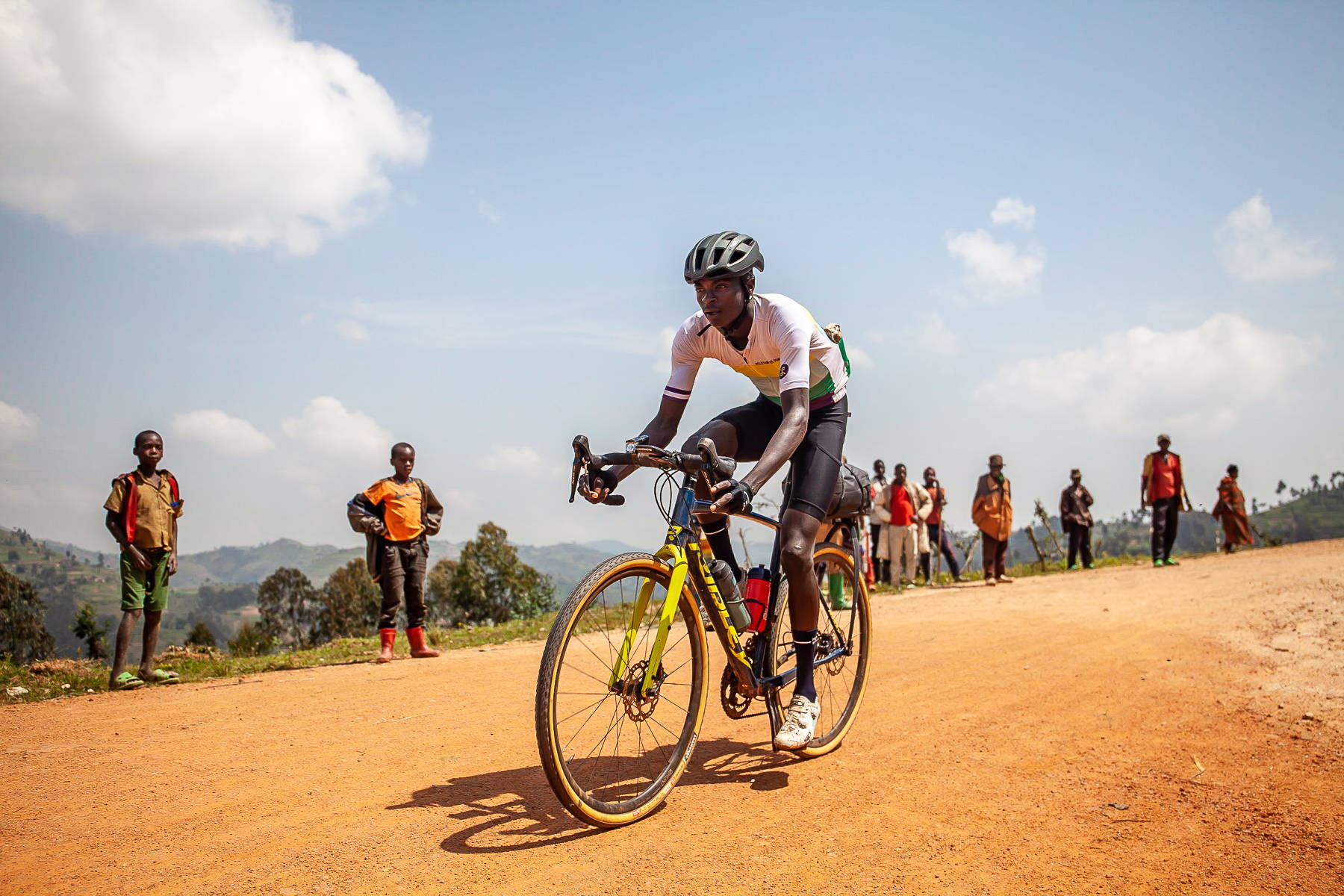 Innocent knew from a young age that he would be a cyclist, because he was immersed in it since childhood. His family included some illustrious names in the Rwandan cycling team and so it was his destiny to make it onto the Rwandan National team as a pro, however at the age of 23 he was dropped from the team. He is now the coach of the Bugesera women's team. He says that this is the typical fate of cyclists who are considered, at the age of 23, to be of no further use. He still has a point to prove in the world of cycling though, and Rwanda Beyond will help him realize his cycling goals.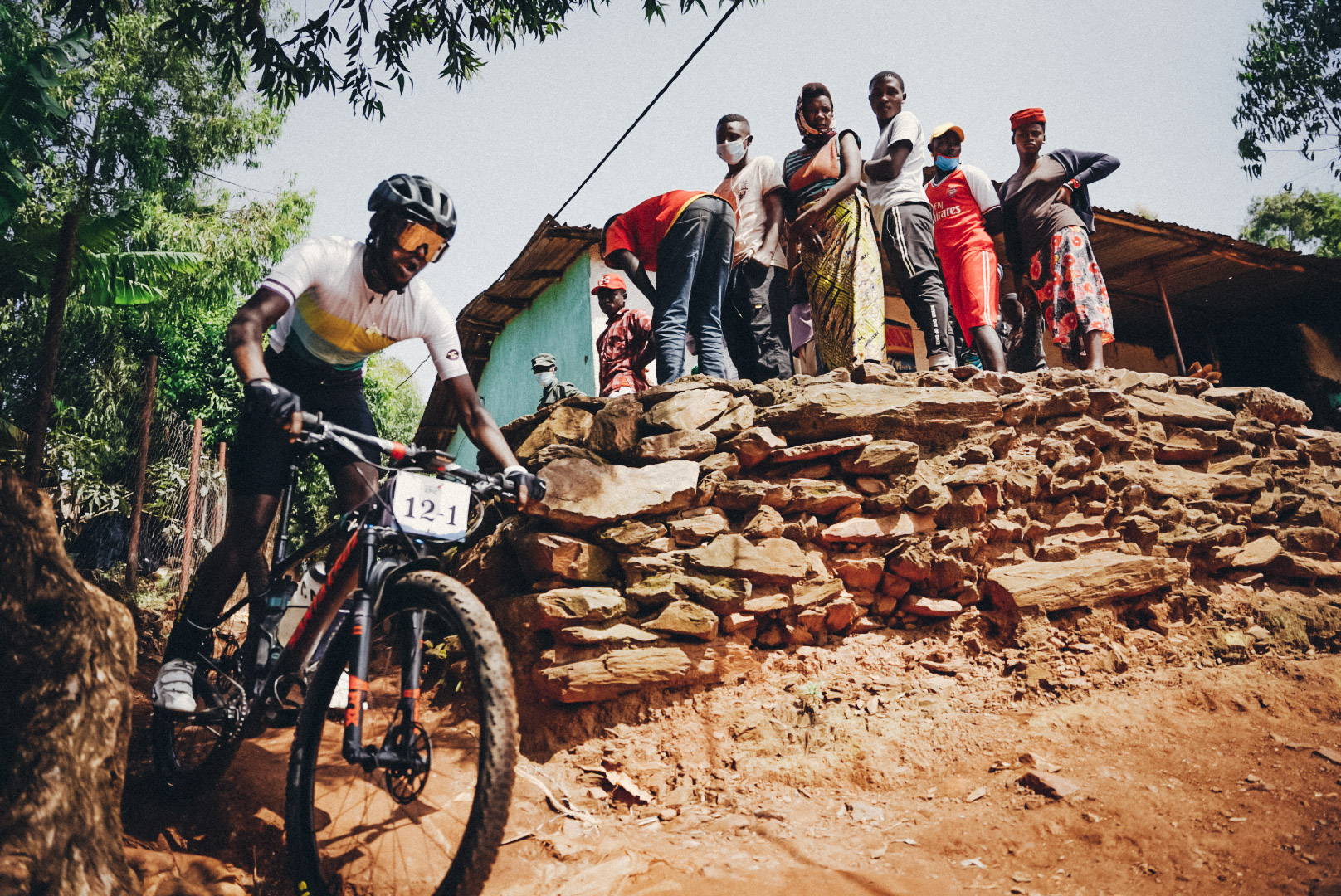 Jean tried a career as a karate player and soccer player before discovering cycling through Rocky, his neighbour, a nationally recognised cyclist. He hasn't looked back since that time in 2013, when he joined the Rubavu club at the age of 14. Cycling has become his life and he has 2 x National u23 road race titles to his name as part of the national team. However, at 24 he was deemed too old for the National team and now finds himself as a tour guide for amateur cyclists who want to explore the country.
The Rwanda Beyond riders will be using Hunt Gravel Race Wheels and Hunt XC Wide Wheels on their bikes for all their upcoming events.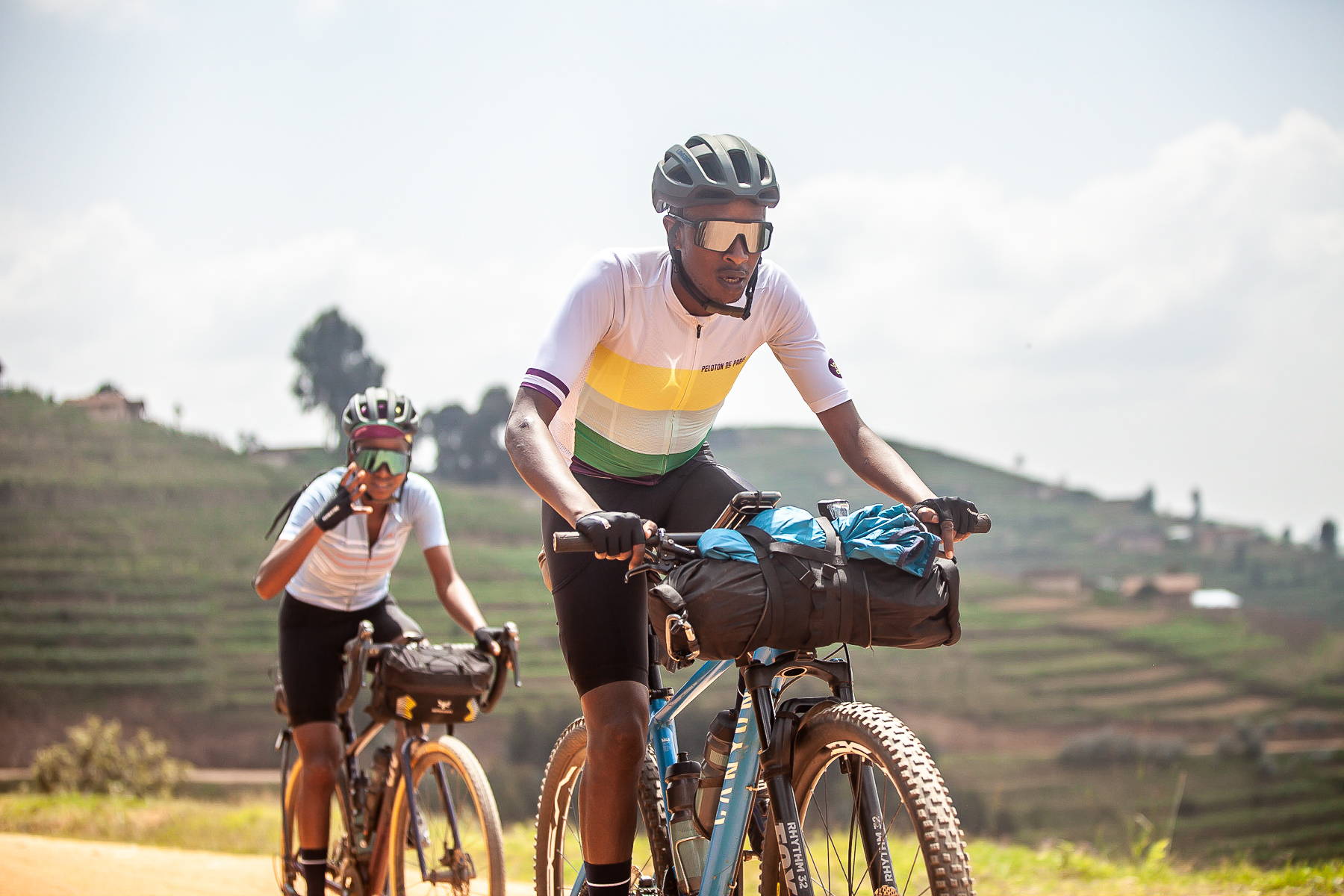 The Rwanda Beyond race calendar includes:
May 19th-22nd Belgian Mountain Bike Challenge ( Belgium)
June 10th-12th Gorrilla Gravel Race ( Rwanda)
June 18th-21st Migration Gravel Race ( Kenya)
June 26th-30th Evolution Gravel Race ( Tanzania)
September 17th-20th Further East Ultra ( UK)
September 23rd-25th Kings Cup Gravel (UK)
October 12th-15th 2 Volcano Sprint Ultra ( Italy)
October 12th-15th Rhino Run Ultra ( South Africa/Namibia)
November 1st-5th Rwandan Epic MTB Stage Race ( Rwanda)
---