A Family Affair -
Katrien & Manu talk
Bikepacking with kids

Taking the less travelled path and doing things a bit differently is what HUNT Beyond is all about. A bikepacking trip might sound like a bit of a busman's holiday for Ultra racers, but it's a family affair for Katrein De Smet and her partner Manu Cattrysse. We hear about their extensive trips with their two small children and how they go about preparing for a family bikepacking holiday.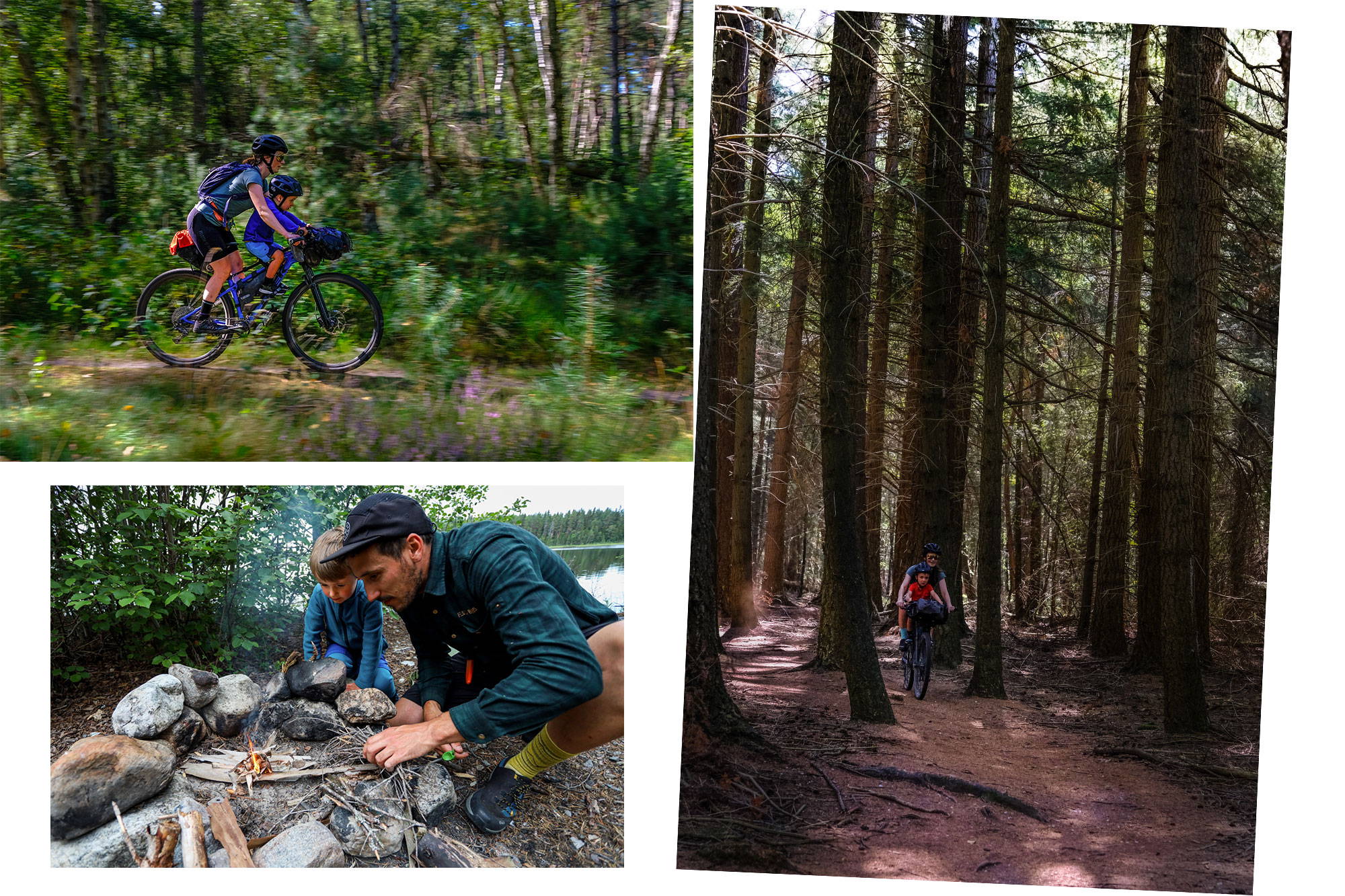 Tell us a little bit about yourself and Manu, when you got into cycling and how it developed into bikepacking and ultra-racing. 
Manu went on his first bike touring trip as a 10 year-old kid with his parents and three sisters. No fancy bikes, bags or camping gear, just a bunch of stuff strapped on a bike. They cycled from home in Belgium to Santiago de Compostella in Spain. A year later they repeated the trip, this time from home to Rome, again with the whole family. When Manu and I met he was about to leave on a one year bike touring trip through South America. Not long after his return from that trip he convinced me to cycle through North America together. While Manu clearly got his passion for cycling from his parents, it was the rhythm and the pace of travelling by bike that made me fall in love with it in my mid twenties.
It was on this trip that we met people that were riding with a very lightweight bikepacking set-up. We were on the Great Divide Mountain Bike route at that point, and a lighter bike seemed very attractive to us. We learned about the Tour Divide, and ever since Manu decided he would be back to race it is as soon as he was ready. We swapped our heavy touring bikes with panniers for lightweight mountain and gravel bikes and discovered the joys of going lighter, faster and further. 3 years later he found himself in Banff at the start line of the Tour Divide.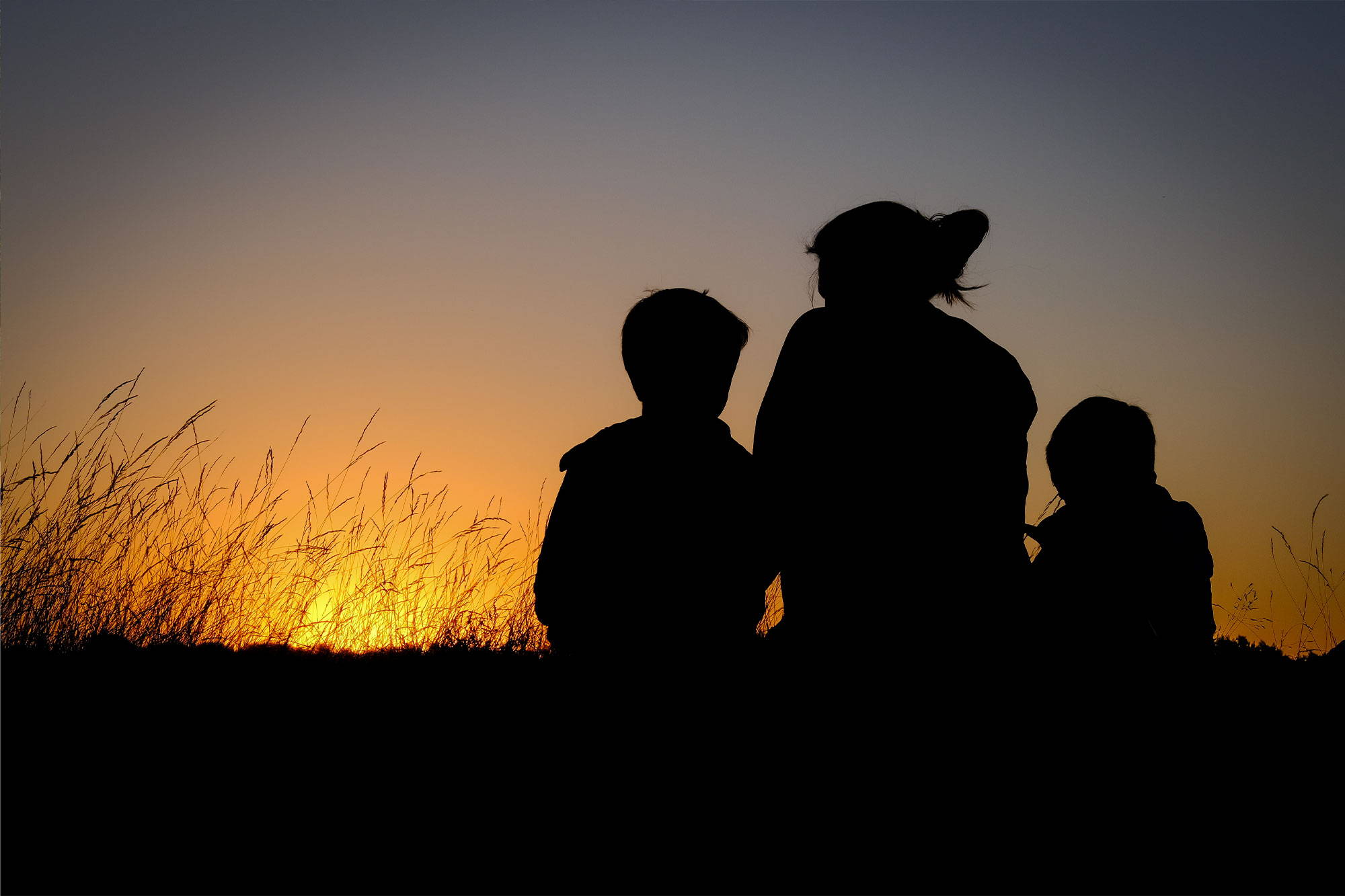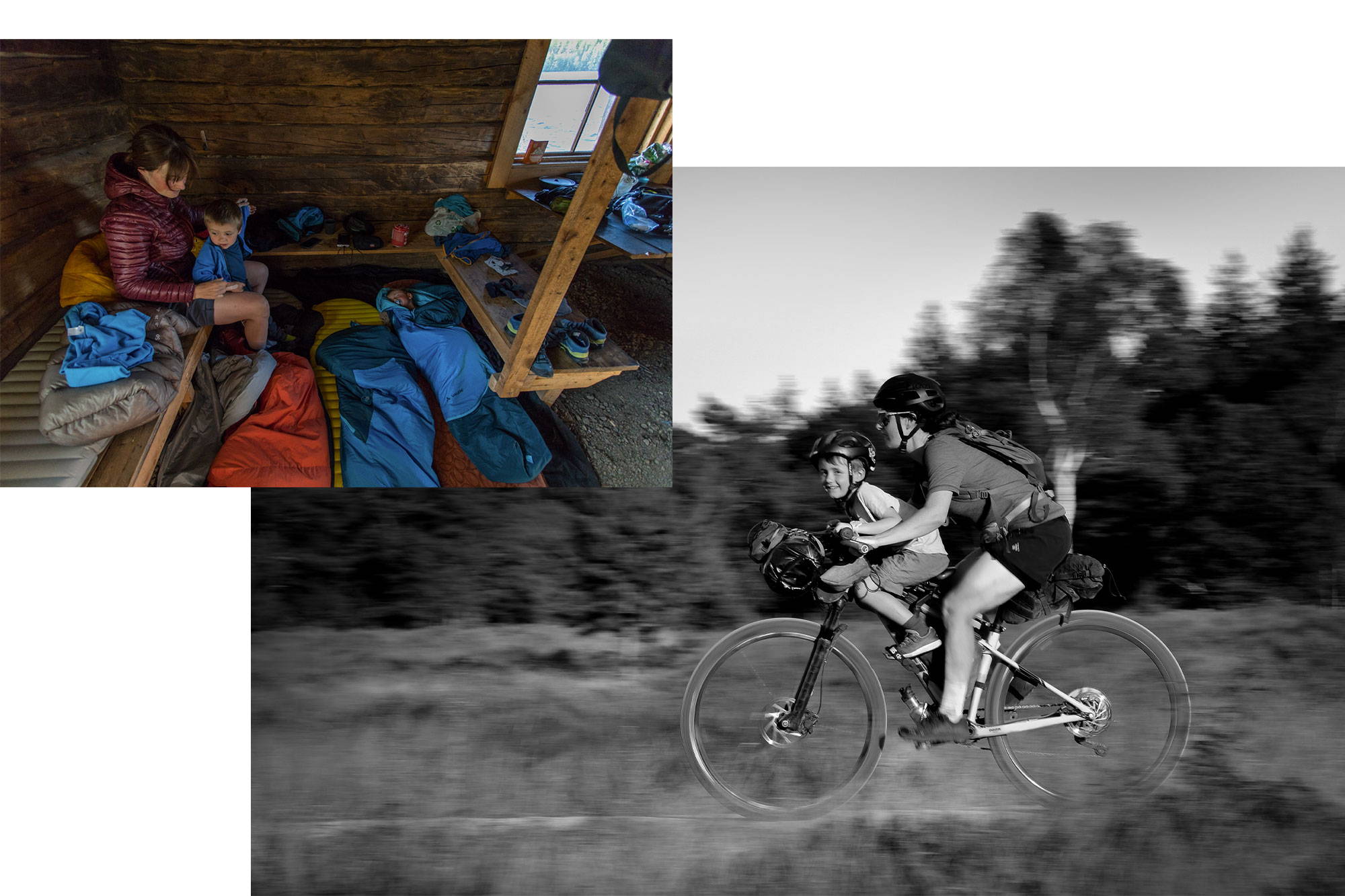 How old are your children now and when did they start bikepacking? A lot of people feel like becoming a parent means they must stop their own hobbies to spend time with the kids. Did it take a while to realise you could continue your riding and get them involved too?
Even before the birth of our children, we knew we weren't ready to say goodbye to the lifestyle and way of travelling we love so much. We tried renting a house with a swimming pool in Southern Europe once when Aske was 3 months old, but we soon discovered that this did not satisfy our need for adventure and being in the outdoors. We went on our first bikepacking trip as a family when Aske was 2 years old and Wietse was not even one year old yet. As part of a longer road trip by car we did a three day bikepacking loop in Norway called Tour de Dovre. It was the best part of the trip. We must admit that it was very hard work and we were often super tired, but somehow we were getting so much more out of this than from any other vacation. The simplicity of camping, waking up in the tent together, cycling, throwing rocks in the water and just spending time as a family with nothing to distract us. We noticed that the kids were much easier and relaxed, being away from our busy day-to-day life with too much impulses. Two years later we rode the Swedish part of the European Divide Trail together. 
At the same time bikepacking races became more important in our lives. Despite becoming parents, we felt the need to keep doing things for ourselves. We used to do some mountaineering or went on longer bike trips but we had the feeling this was difficult to combine with a job and a family. Bikepacking races allow us to see more in less time and to set goals to work towards. It keeps our minds and bodies busy and sharp. We like to think that happy parents raise happy kids, so why quitting the things you're pasionate about because of your kids. We're convinced that they benefit from watching their parents working hard to reach goals. Because they've been on bikepacking trips themselves they have an good image of what these trips look like and they love dotwatching! There is no denying that it's tough sometimes, combining a full time job, a family and training schedules, but in the end it is well worth the effort. No good things come easy.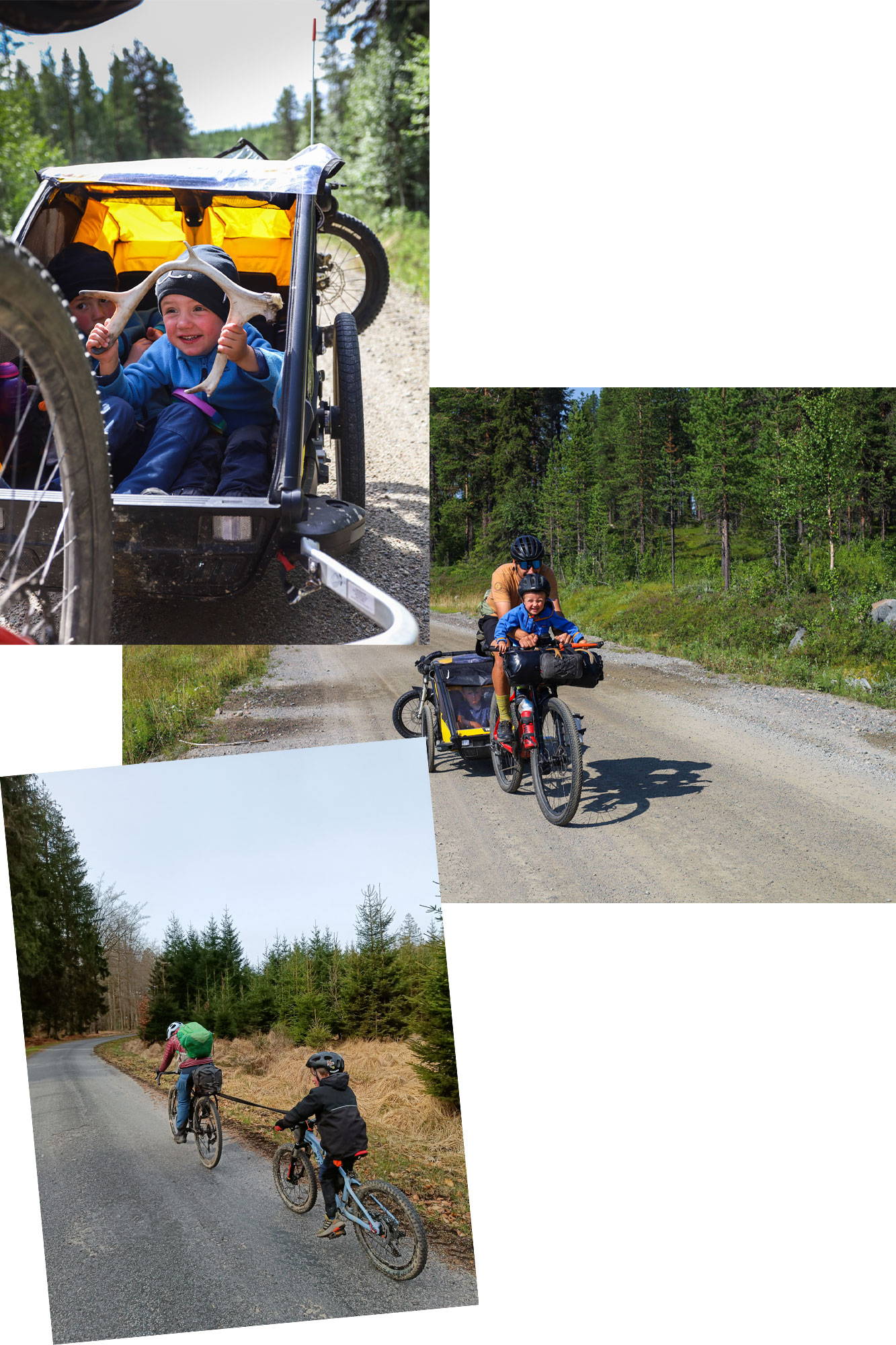 They're still quite young to pedal themselves - do you ever take their bikes or are they just riding along with you at the moment? (What trailer/toptube seat do you use?) 
No trip has ever been the same when it comes to our bike set-up to take the kids. As they grow older we have to constantly adapt the way we travel to match what they need and like. We always try to create as much variation as possible for them. On the first trips we took the bike trailer, a regular bike seat that attaches to the seatpost and a balance bike for our oldest son. When they got bored we changed positions and could keep on riding. This way we are always able to ride up to 80 km per day without them complaining much. 
On our Sweden trip we took a Kids Ride Shotgun top tube seat, a bike trailer and two Early Rider bikes. At that point Aske and Wietse were 4 and 2 years old, and could ride their own bikes. They both took great pleasure in riding along with us. With a little help they averaged 10 km on their own bicycles each day. The rest of the day they were napping in the bike trailer or seated on the top tube seat, pointing at trees, lakes, reindeer and an occasional moose. We also discovered that podcasts are a great way to entertain kids for a couple of hours. 
For shorter trips (4-5 days) with good weather we only took the bike seats, they would be comfortable on them for 70-80 km's of off road riding. Off course we stop often to give the kids the chance to enjoy the woods and rivers. There's no need to bring toys, a child's imagination can turn a stick into a sword and leaves into the most delicious icecream. 
Last April we went on an overnighter where they cycled the whole ride themselves. To assist them on the uphills we had a Kids Ride Shotgun towrope. A new milestone and a sign for us we have to rethink our bikpacking set-up once again. 
Packing for a solo trip is challenging enough, how do you carry all the extra stuff you need? 
When you travel with kids, you have to accept your bike will be heavy. Even if you only take the bare minimum it will still be a lot. Kids tend to get themselves wet quickly, so taking a set of spare clothes is a must to keep them dry and warm. We've used the bike trailer as extra storage space, and/ or towed a BOB-trailer, but usually we just combine Tailfin Aeropacks with side panniers, a large front roll and additional small bags wherever we have space on our frames. We've invested in semi compact and lightweight sleeping kit for the kids as well to get weight and mainly volume down as much as possible.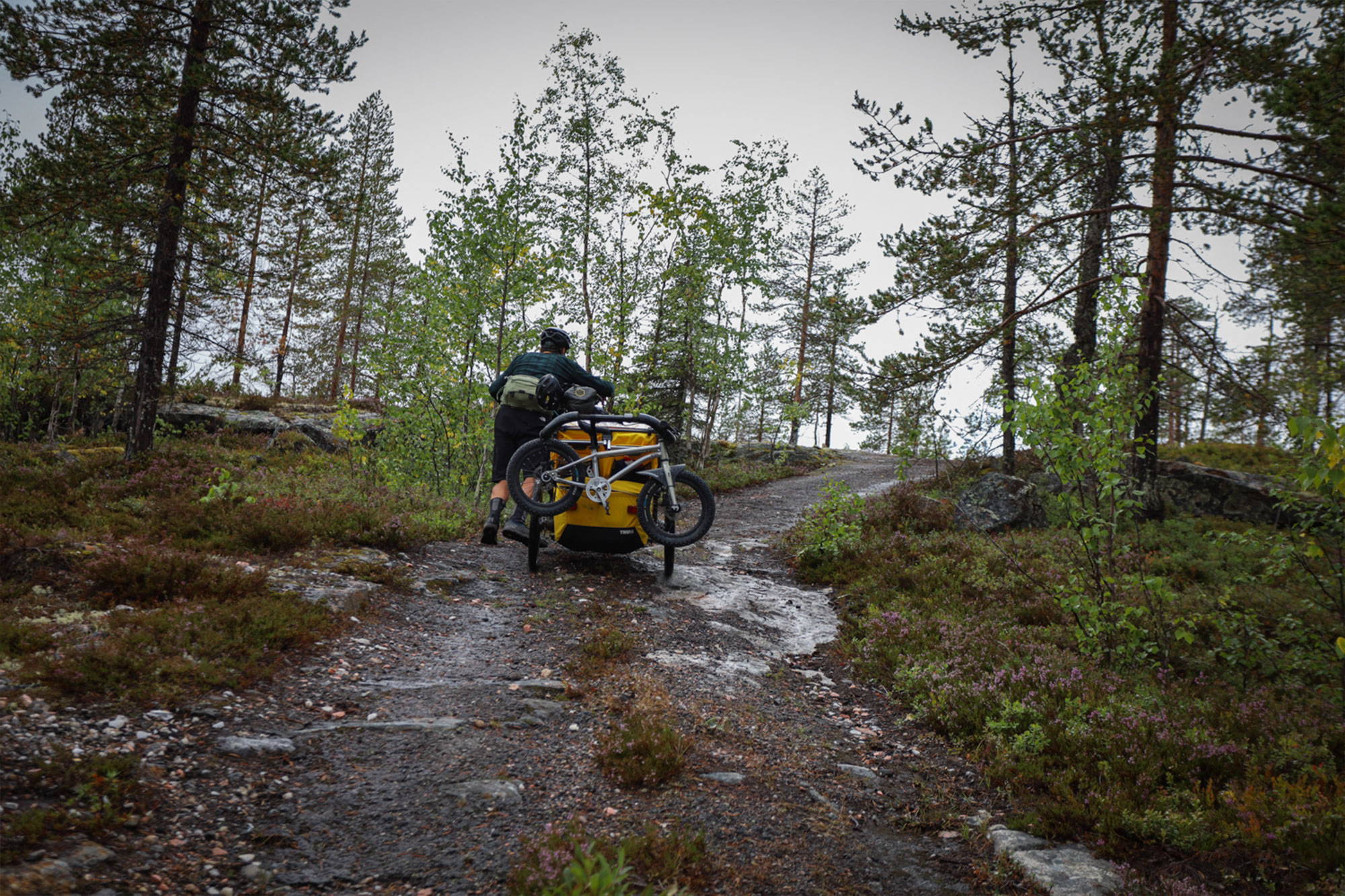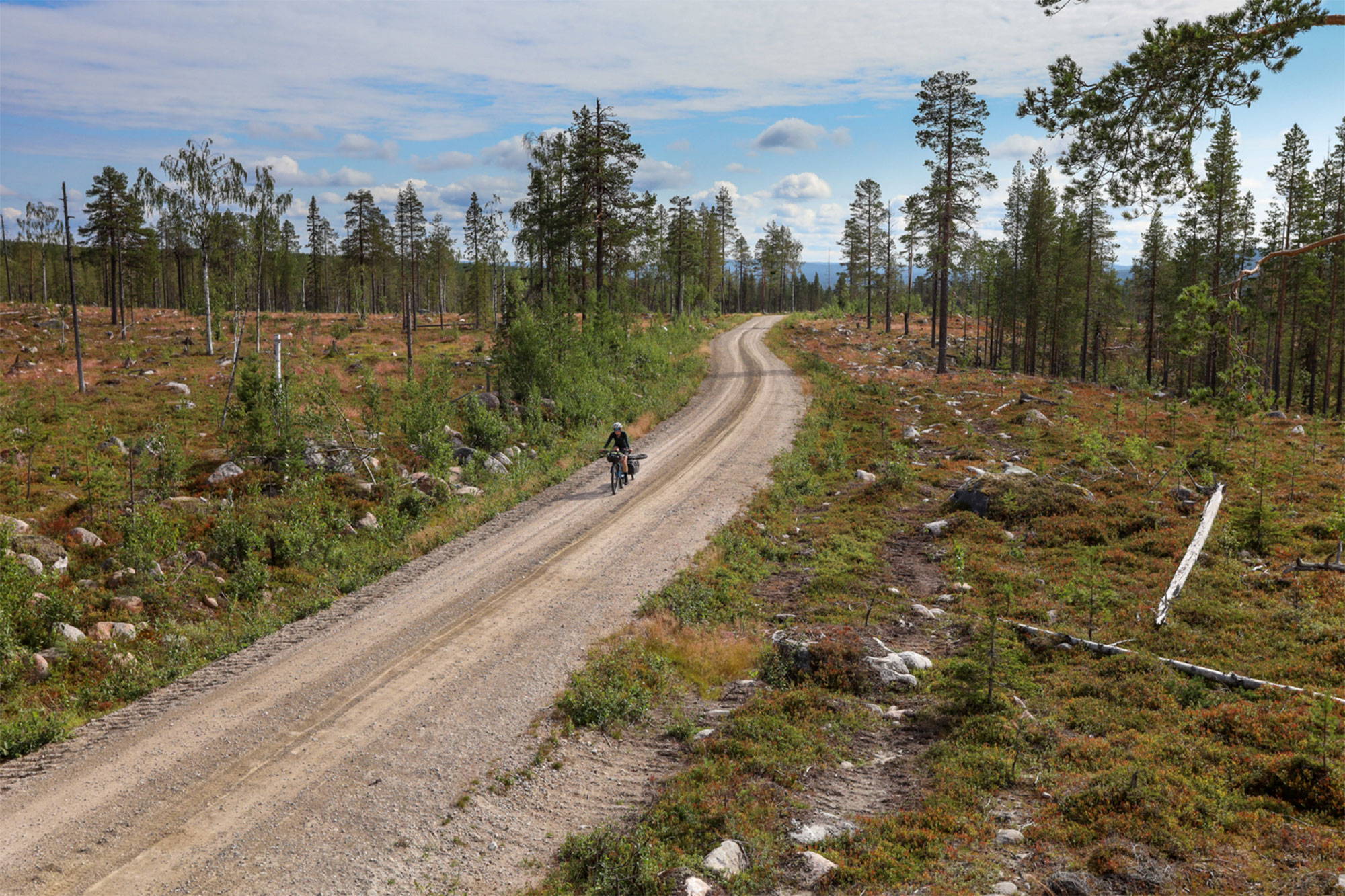 It must be great to be able to get the kids out with you, why do you think its important for children to experience the outdoors and do they enjoy it? Do they ever say they'd rather be at home with a TV/Ipad? 
We feel that spending time outdoors and connecting with nature is a great way for kids to learn who they are, where their limits are, and it stimulates their creativity. On trips like these they learn to be flexible and to deal with unexpeted, sometimes difficult, situations. We try to involve them in descision making and problem solving, great practice for 'real' life. They get to experience life with less comfort and this helps to create perspective to not take their privileged lives for granted. They gain confidence by reaching a destination, by pushing through, even when they are tired. At the same time we are creating a unique bond as a family.
The kids usually need a couple of days to detox from their usual habits. But the more we take them on these kind of trips, the less time they need to adapt. By now they know that bikepacking trips are much more fun than screens. They know what to expect, and they look forward to it. Highlight of these trips: having their parents all to themselves, the four of us sleeping in a tent, playing in the woods and streams, stopping at playgrounds and buying ice cream at gas stations.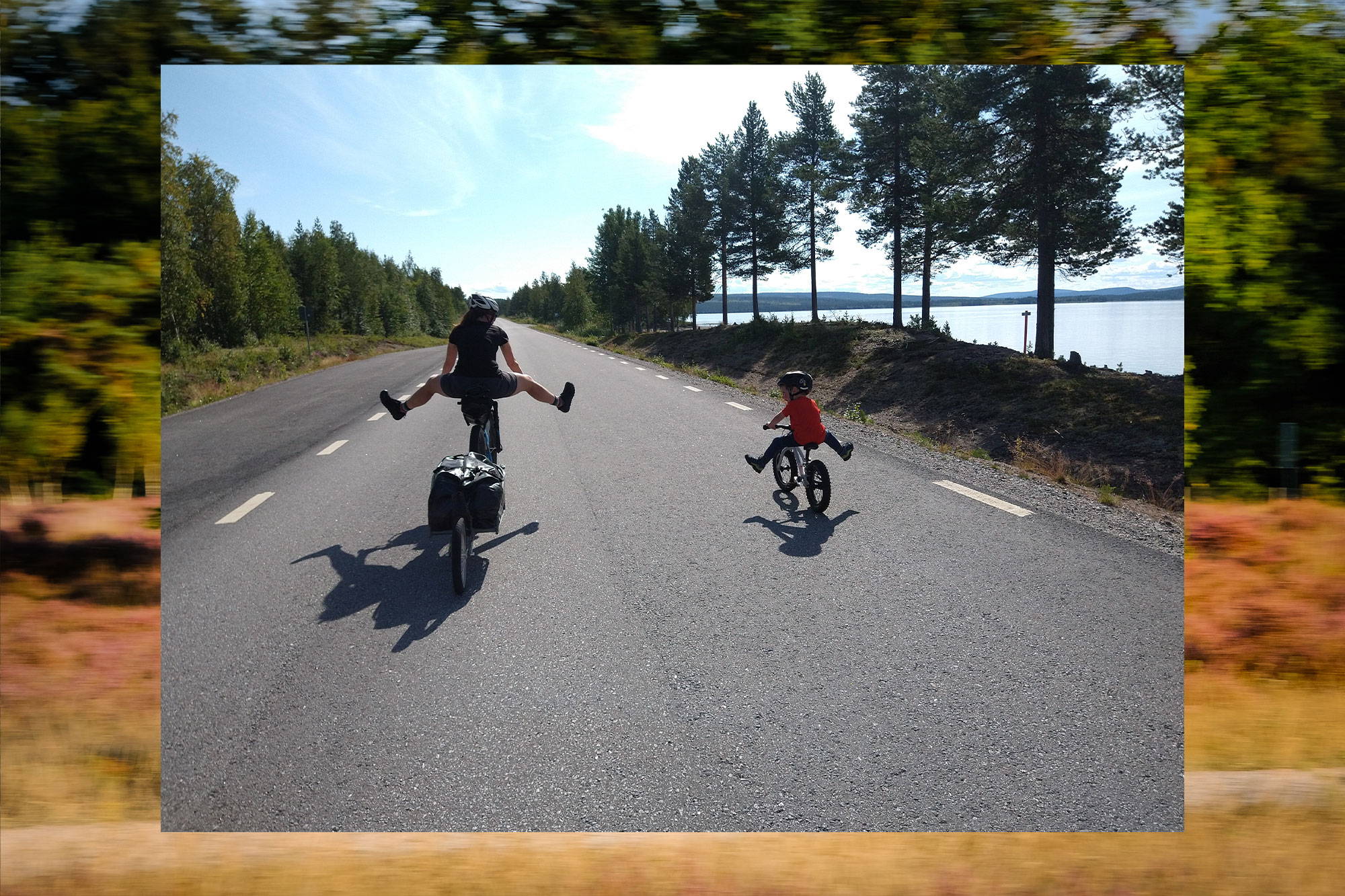 Do you have any tips for a parent looking to take their children on their first night away? 
Start within your own comfort zone. When you are at ease, your kids will be to. Be prepared for the trip, but try not to plan too much. If you want this to succeed, you have to make sure they have fun, treat this as their trip and let them set the pace. Allow time for plenty of stops, reward them with ice creams, anything really that you know they'll like.  
Is there a key item or luxury you wouldn't be without on a kids bikepacking trip? 
There is not really a specific luxury item that they are very attached to. We used to let them choose one thing each to take with them, but in the end we found that they do not really play with the item they took. Having podcasts to listen to is their favourite pastime when they get a little bit bored on the bike so a charged phone is probably the one item we'd choose.