Getting to know
Huw Gruffudd Buck Jones

Huw lets his bike riding do the talking. We first met Huw at the National XC Series in 2022 at Woody's bike park ripping on his hardtail at one of the most technical courses of the season. Now splitting his time between the road where he rides for the Welsh Racing Academy mixing it up at some of the biggest races in the UK with a very respectable 16th at national champs in Redcar this year.
Fresh after racing at World Champs in Scotland in XCO, we thought it would only be fitting to introduce him to you guys so you can read what makes this young man fast on a bike.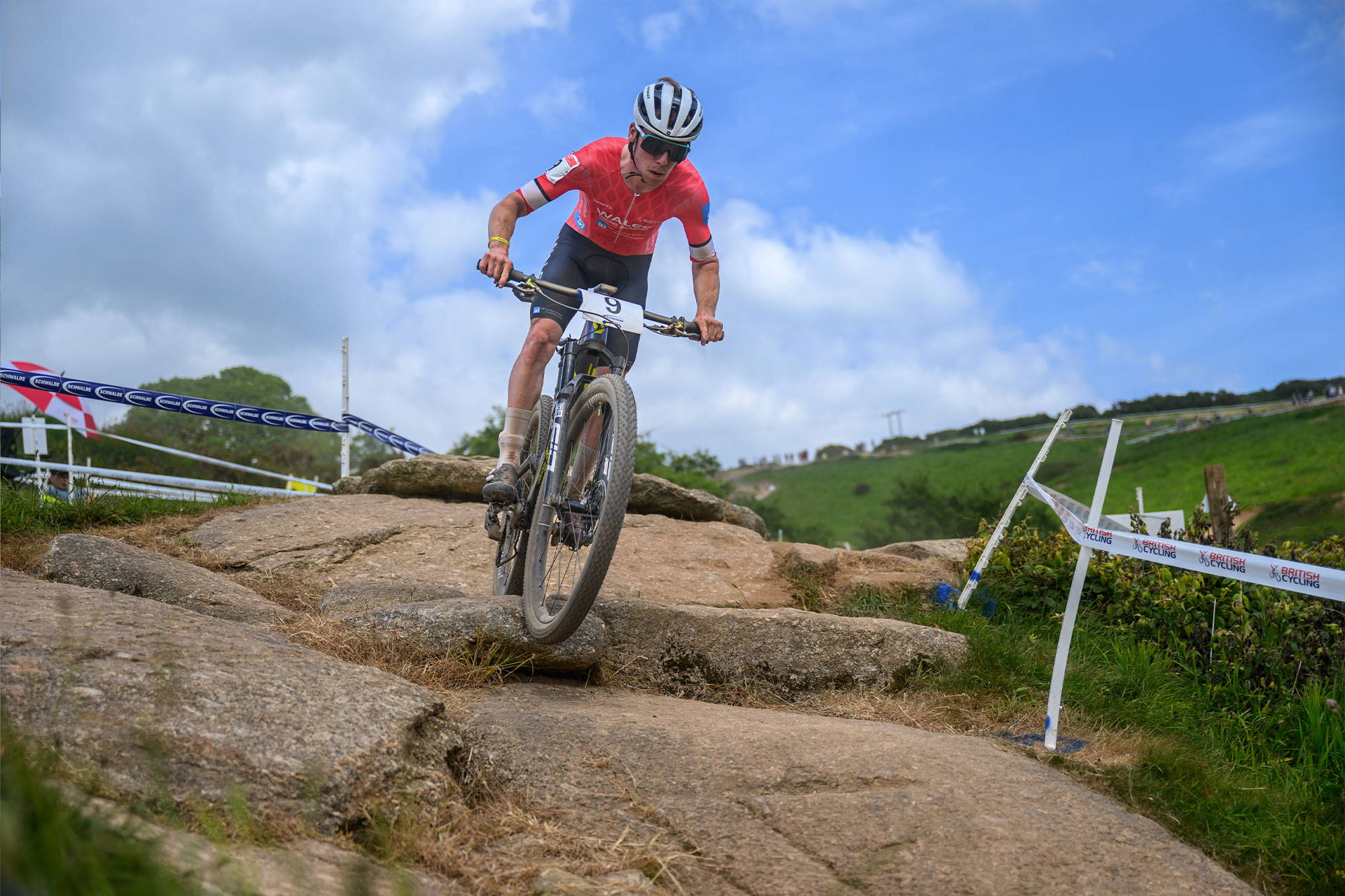 What would you say is the highlight of your career so far?
My career highlight so far would be riding the MTB XC World Champs last year as a second year junior and again this year in Scotland as a first year U23. And also getting 5th U23 in the recent national road race championships.
You've ridden all over the place, what are your favourites, both home & abroad?
Favourite place in Britain has to be Snowdonia as its my local stomping ground - lots of good climbs and descents on any bike I ride. Abroad, I'd say between the French and Italian alps - just a bonkers place to ride a bike, and mega food.
What are your strengths as a rider?
My strengths would be my endurance and ability to do repeated efforts with short recovery time so decent fatigue resistance. And I'm ok with the climbs too.
Favourite ride snack?
Homemade rice crispy cakes.
What is the most difficult thing about becoming a pro?
The most difficult thing about becoming a pro is that the level of competition is tough and managing expectations when things don't go well can be hard.
What is your favourite memory of your riding so far?
My best memory of riding so far has to be last years world championships in Les Gets, France. All the fans, weather, atmosphere and the course itself was mega. Also the atmosphere when watching the downhill was nuts.
Do you have any goals for 2024?
My main goal for next year is to keep on improving as a rider and still learn the craft. Also to race a lot more out on the continent.
What bikes do you ride currently and what's your favourite bike?
My bikes at the moment are:
Road - Wales Racing Academy Dolan Rebus
MTB - Scott Spark Team Edition
Cyclocross - Handsling Cexevo
My favourite bike has to be my Scott Spark. Just a super top performance bike and feels mega out on the trails especially with Hunt Proven Carbon UD wheels and Magura MT8 Raceline brakes. The wheels are ridiculously light and are super responsive when accelerating. Another nice thing is the freehub sound. With the Magura brakes, they're quite spongy in the sense that it's a gradual pull rather than an "on or off" feel, so I can easily decide how much bite I want.
Who is your riding hero?
Peter Sagan. He can do anything on a bike plus he started off on the MTB. He was always a very interesting rider to watch when I was growing up.
What does your time off the bike look like?
When I'm not riding I like to just chill and recover. Recently I've started golfing, but I'm shockingly bad so will take some time to improve.